OW Lunch and CCF Corps of Drums
Saturday 6 July 2024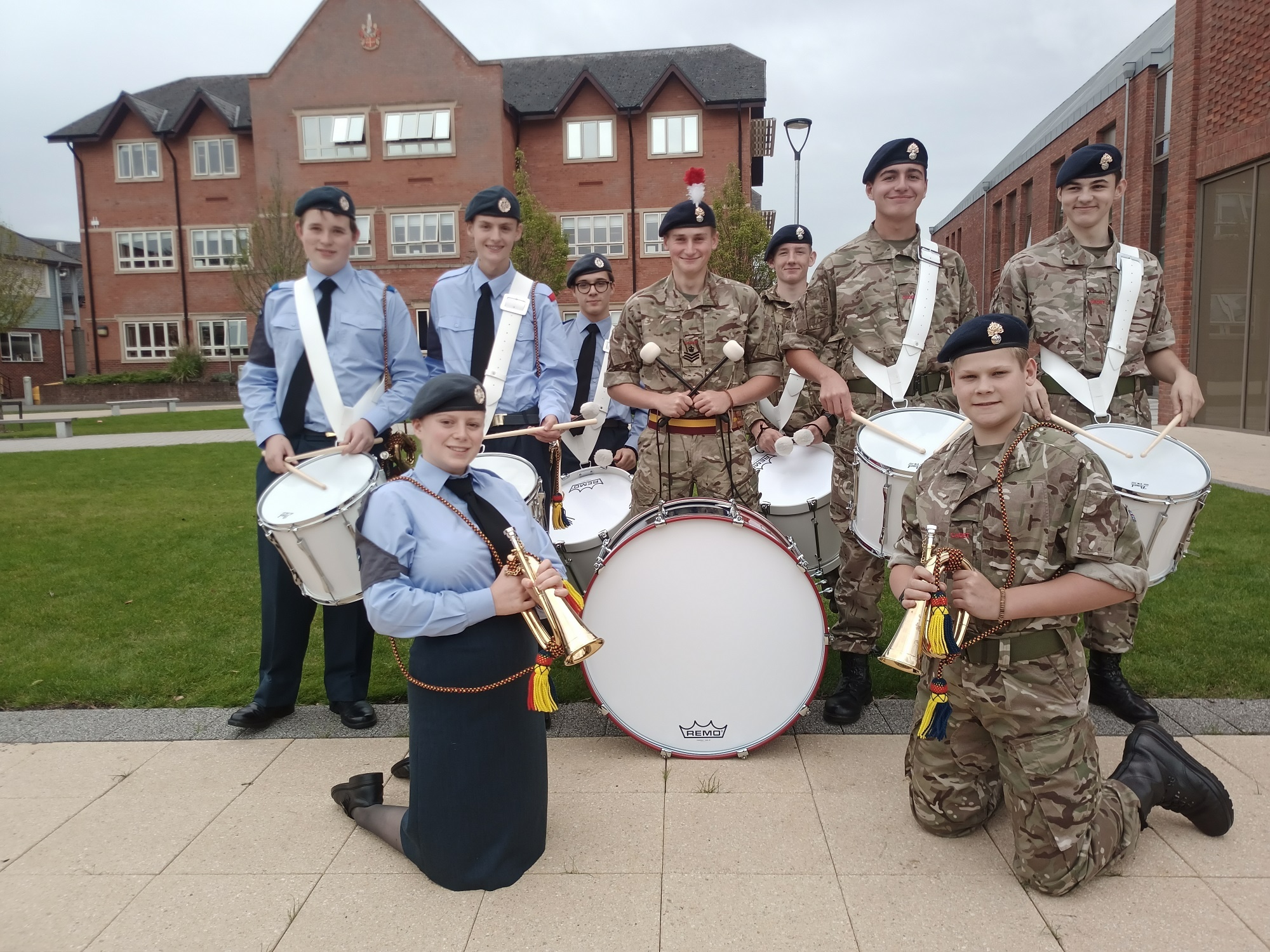 On the last day of our Arts Festival 'Home', we will be inviting OWs to enjoy a special lunch in the Pyne Room followed by a performance of the re-established CCF Corps of Drums.
We are delighted to share the news that we have taken delivery of the new CCF drums and other instruments. There is much excitement among the students who have signed up to join the new Corps. The new Corps of Drums will be under the charge of our newly appointed CCF Contingent Commander Chris Grant (himself an OW) and practices will begin shortly. Booking requests are already coming in and we hope that, by summer 2024, the Corps will be sounding and looking presentable.
With this in mind, please 'save the date' of Saturday 6 July when we are inviting OWs back to Warwick School for an OW Lunch with the opportunity to see and hear the Corps of Drums in action (and even give some the chance to play or march with the Corps should you so wish!) This will also be the last day and climax of our month-long Music, Drama and Arts Festival at Warwick Schools Foundation, so there will be drama and musical performances to pop in and enjoy, art exhibitions to explore and, weather permitting, a special cricket match.
More news anon!