2008 OWs vs School
Old Warwickians 1st XI vs School, 19 September 2008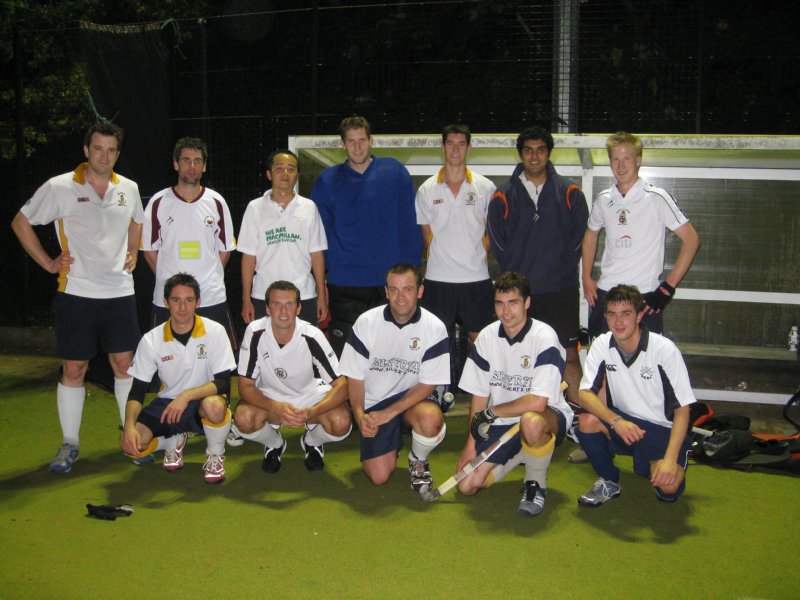 OW Ian Best reports here on the annual encounter against the school...

The Old Boys yet again fielded a strong team but it was the school who started the stronger and had the better of the early exchanges. The Old Boys defence of Loz Foster, Aaron Nagra, James Tickle and Nick Baker were called into action to prevent the home side breaking the deadlock. When the visiting defence was eventually breached Richard Hield, in the visiting goal, made a couple of fine saves. However, it wasn't long before the OWs took the lead when a through ball from Jay Nagra found Chris Todd who drove a delightful drive past the keeper. The visitors got a second goal when Todd and Gus Grieve combined to win a short corner which was dispatched into the top right corner by Aaron Nagra.

The school continued to press and Hield was again called into action to make a fine diving save, but on the following attack the Old Boys added a third as Ant Baxter found Ian Best who fed the ball through to Phil Foster who beat two men before pulling the ball back for Baker to finish.
Further counter-attacking from the Old Boys followed and they had time to score a further goal before the break as Grieve slotted home after a fine team move.

In the second half the school caused more problems with their running and fluid passing as ageing legs tired. Several good chances went begging before the visitors yet again broke at pace through Rob Pomfret and Ray Hung, allowing Grieve to provide the finish for his second goal and the team's fifth.

A flurry of goals then gave the Old Boys a flattering score-line they didn't deserve as Phil Foster found Best who beat his man and finished past the advancing keeper before Foster himself added the seventh. Then a fine move involving Hung, Baxter, Pomfret and Grieve led to Baker receiving the ball on the edge of the D and, after beating three men, he unselfishly laid the ball off to Best who was left with an open goal to bag his second. A good game played in the right spirit but with a score-line that did not do the school justice.

School – 0, Old Warwickians 8.

Team: Back row - Nick Baker, Chris Todd, Ray Hung, Richard Hield, Loz Foster, Aaron Nagra and Ant Baxter. Front row - James Tickle, Gus Grieve, Ian Best, Phil Foster and Rob Pomfret. (Not pictured - Jay Nagra).