2022 OW Golf
OW Golf Spring Day 2022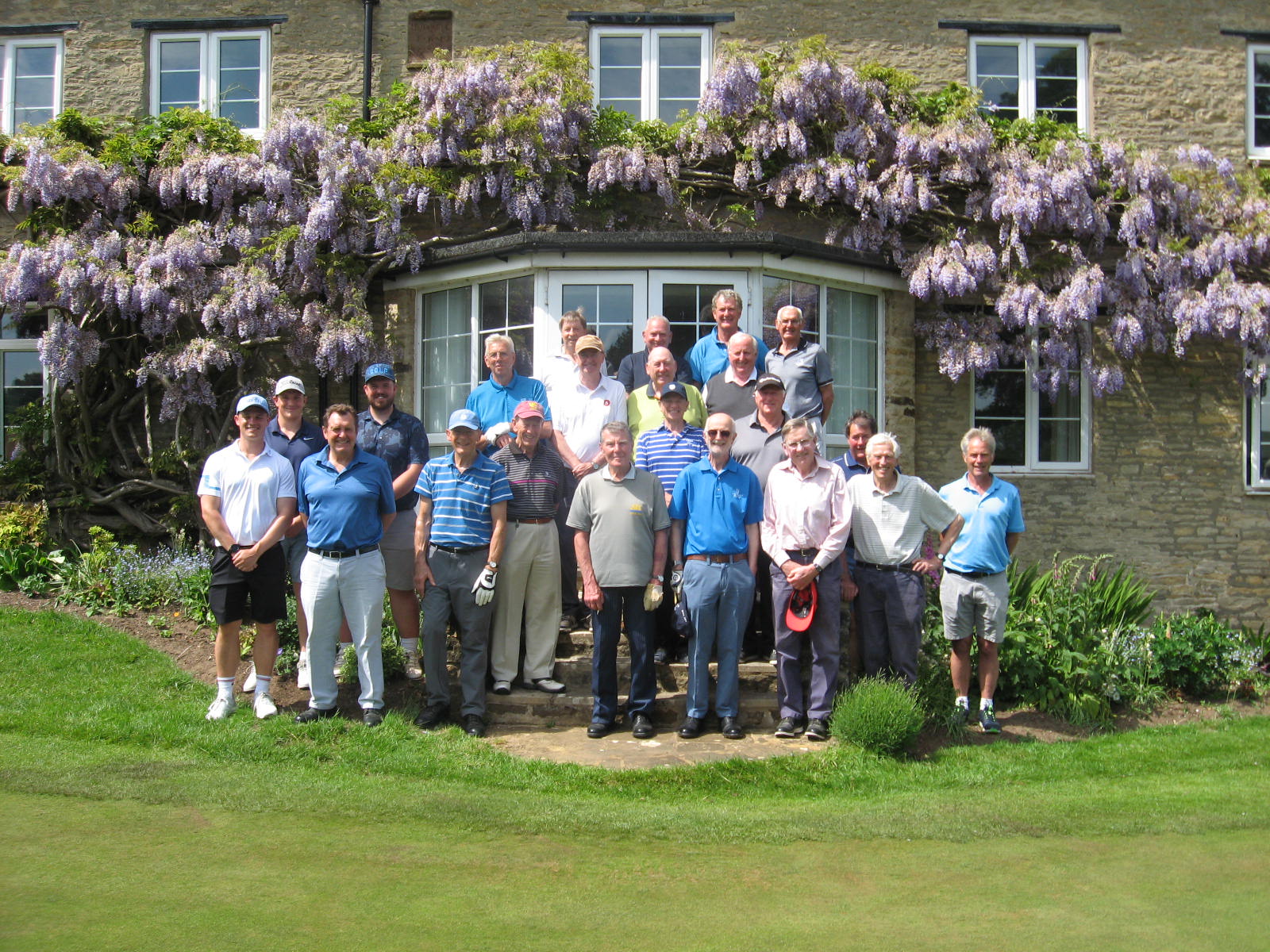 After a full three-year absence from Tadmarton Heath GC, it was wonderful for our golfers to be playing again at the OW Golf Spring Day. The occasion also marked the 100-year anniversary of THGC (with OWGS being their longest running regular society). 14 players assembled for the morning and they were joined by a further nine players in the afternoon. Mostly gorgeous weather and a great day's golf were capped with a great dinner in a full dining room, with much laughter and lively conversation. To mark Tadmarton Heath GC's anniversary, OWGS Hon Sec Julian Marcus, Captain Dave Phillips and former Hon Sec and Captain Peter Gedge presented Tadmarton Heath GC with 'Warwick School a Portrait' and a special photo frame
Gracey Tankard
Edinburgh foursomes – take the best of 2 drives and play alternate shots on either odd or even holes.
Winners – Julian Marcus and Harry Abell on 41 pts
Runners up - Steve Tubb and Peter Baird on 40 pts
Third place - Carrick Waldron and Paul Kemp on 38 pts.
Langley Trophy
The individual main event - an individual stableford off full handicap.
Winner – Harry Abell on 38 pts
Runner up - Tim Harry on 35 pts
Third - Paul Kemp on 33 pts
Fourth - Richard Simmons on 33 pts.
The Peter Gedge Pot
Peter Gedge was one of the founding members of the OWGS and attended the first OWGS golf day at Tadmarton Heath GC in 1967. He was the club's first Honorary Secretary and then Captain and has been a regular and constant attendee at OW golf days. Peter generously donated a solid silver pot, to be presented as a prize for the best gross score.
Winner - Sam Gill.
OWs vs School 2022
The annual OWs vs School golf match resumed with two teams battling it out, for the 14th time, for the Jack Marshall Trophy. The course was in great condition and after two pairings the match was all square. It fell to the final pairing of Geoff Tedstone and Sam Gill to decide the OW fate. Final score: OWs 1 & ½ vs School 1 & ½. Match tied, with OWs retaining the trophy. The score book now reads OWs 7 wins and School 7 wins.
Autumn Golf Meeting 2022 - Friday 9 September
OW Golfers are warmly invited to this year's OW Autumn Golf Meeting at Leamington GC on Friday 9 September. All standards of golf welcome. Bring a friend or come solo… you won't be on your own for long! Edinburgh foursomes in the morning and an individual stableford in the afternoon.
The charge will be £85 for 36 holes, including, coffee/bacon rolls, lunch, two-course dinner, green fees and prizes and £65 for 18 holes including lunch, two-course dinner, green fees and prizes.
OW golfers under 30 years of age are very welcome at a special rate of £20, thanks to a generous legacy.
Places limited, please sign up quickly.
To sign up or for further info please contact Julian Marcus on arkvets@hotmail.com.