Letters Home
Life as a Boarder 1946–54
Several years ago, Godfrey Shiner (WS 1946-54) handed Warwick School the most extraordinary archive – all the circulars sent from school to home, all the play and concert programmes that he had performed in and, most importantly, all the letters that he (compulsorily) wrote home.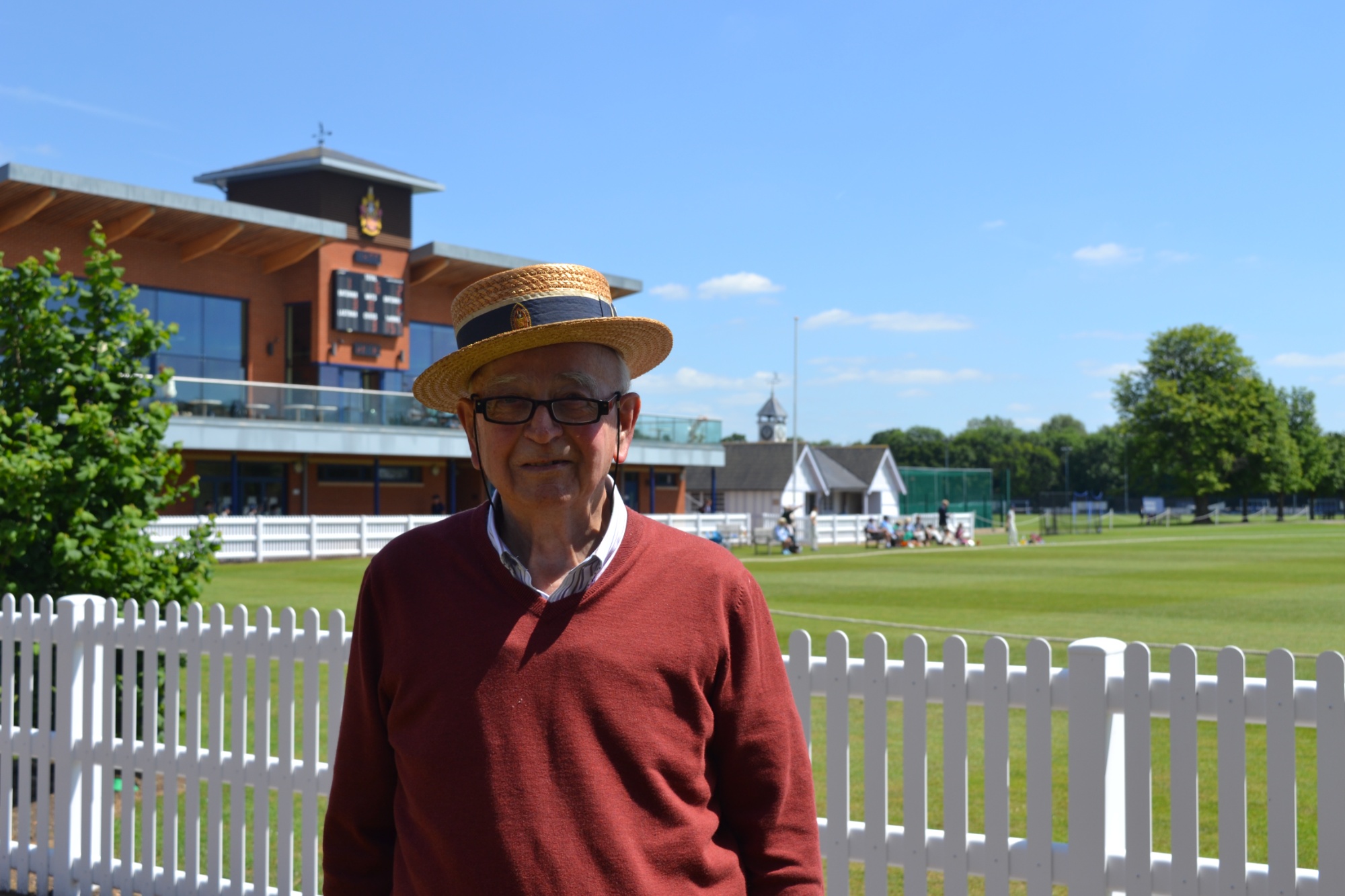 Godfrey's mother had filed all Godfrey's letters and stored them in her attic. In June 2022, he revisited school, to donate the letters, his straw boater and his father Philip's text books (after 95 years!). He gave us his permission to quote from the huge cache of nearly 200 letters, which give an unparalleled pupil view of life at Warwick School (and the Junior School) just after the Second World War.
We include some delicious excerpts here. Godfrey's spelling has been preserved, as has his very sparing use of the question mark.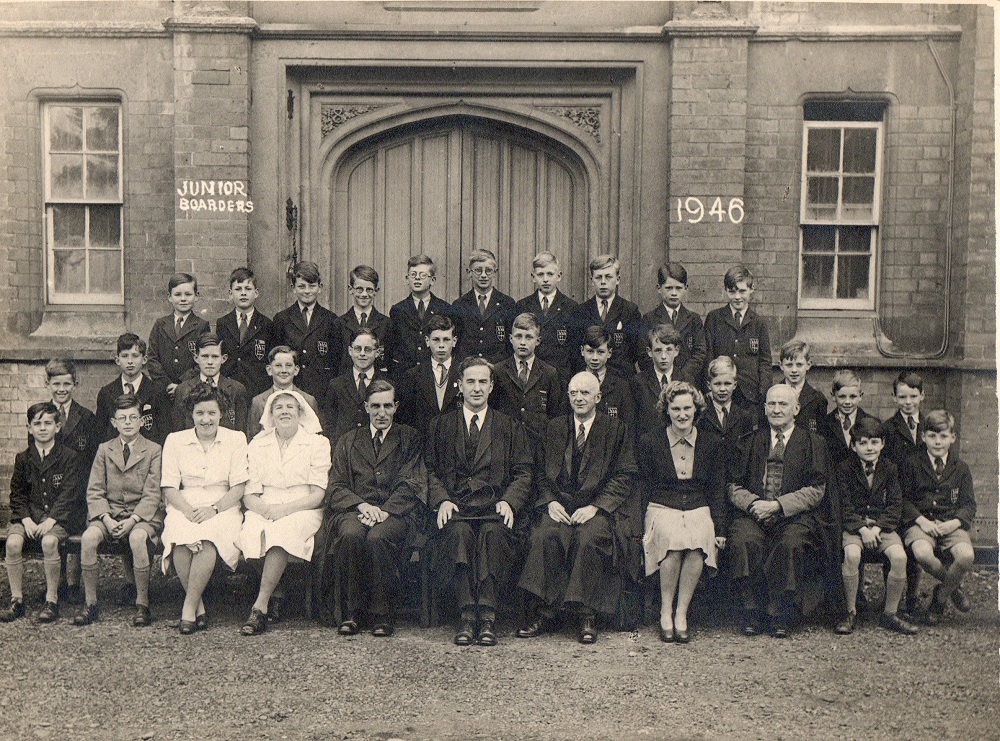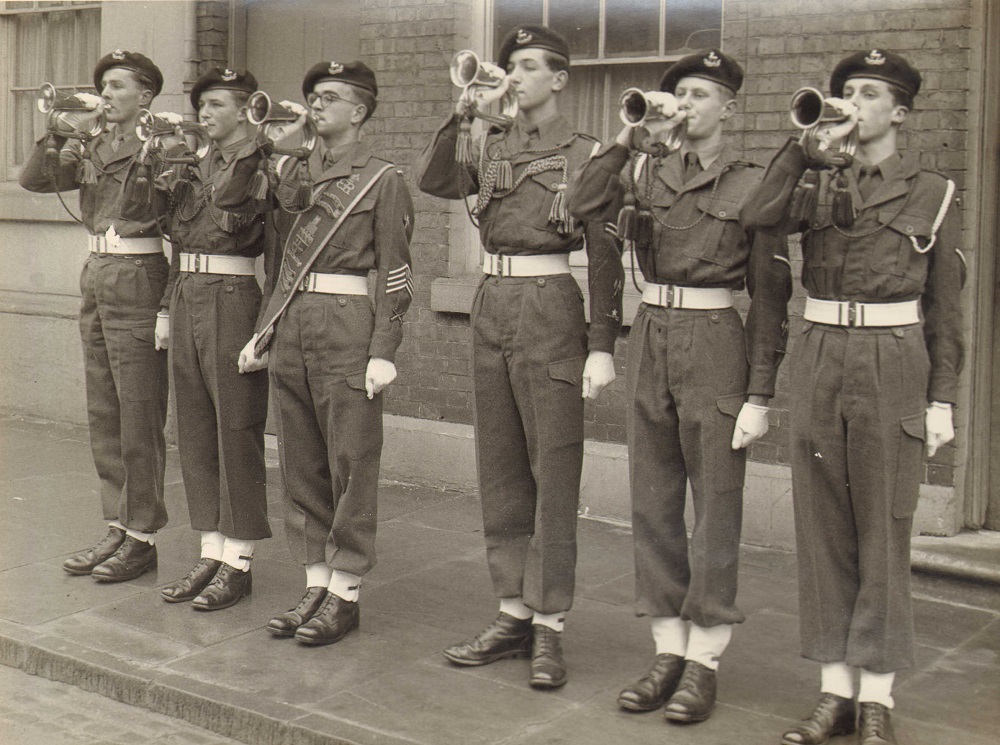 Godfrey was one of many Shiners who attended Warwick School, including elder brother Colin and younger brother Roy. The young Godfrey incessantly asked for things to be sent from home – things that he had forgotten, acquisitions like new Dinky toys – and especially food. Every one of his letters starts with the greeting: "Dear Mother and Father, I hope you are well." In the very first, dated January 12th 1946, when Godfrey was aged eight-and-a-half and had been at the school for one day, he goes on: The key of my tuck box is broken so I pretend to lock it. Will you give me one of those lockers like the one on bunnys hut, and will you send a screwdriver and a padlock and screws. I am having a good time. We are going to play football on Tesuday [sic] and Thursday. We have baths on Mondays Wednesday and Friday. I have nerly finsh all my food so will you send me some more tuck. With love from Godfrey.
A couple of weeks later, perhaps inevitably: I am ill in the sick room. When will you send me my fountain pen. Will you send me my tool set. (28/1/46). Godfrey soon recovered: Will you send me my stamp album and some stamp hinges. If you see any dinky toys for sale will you buy some for me… I have nothing else to say so good bye. Love from Godfrey. (9/2/46). Another excerpt brings to light post-war austerity: Will you send my Ration book to Miss Man. Will you send me piles of tuck. Could you bring my golf stick. (14/4/46).

In the new school year, there is some potentially alarming news: I came fourth in form order with a good. We had a lot of fireworks. In the morning we found a lot of fireworks that were not used. I have still some fireworks in my tuck box. (9/11/46).
On the third anniversary of D-Day, 6th June 1947, Field Marshall Montgomery inspected the Corps, and was guest of honour at Speech Day – awarding the school an extra holiday, which Godfrey discusses: On Monty's holiday we are allowed to go home like a free Sunday and will you phone Mr Cullis if I can come home for free Sunday and Monty's holiday. I can swim half a length now and dive a bit. (28/6/47).
The new school year sees 10-year-old Godfrey, now in form SIIa with Mr Marshall, being given some responsibilities: I am 2nd head of Junior house and I give out the letters for Matron. I have got lots of conkers could you send me some string and a bora [sic] for my conkers. (25/9/47). There is now a hint of his future academic prowess, too: I came top in maths every test. (27/9/47).
A reminder of what boys used to put on their hair: Could you send me my slippers and Brylcream? (13/1/48).
Godfrey, aged 10-and-a-half, is busy on sports day and seems to notice the opposite sex: I am in three things in the sports 100 yds, three legged and wheelbarrow and egg and spoon. There is a smashing girl sleeping in John's room and is a friend of Miss Wilford. (6/3/48). He is, of course, forever hungry, too: Could you bring the food for dorm feast next Saturday. I want four bottles of pop and some other grub. (14/3/48).

Godfrey's letters become chatty in the summer of 1949. The fight mentioned is probably boxing coaching. Miss Wilford later became Mrs Thornton. Yesterday in a cricket match I got eleven runs. Miss Wilford let me go in the swimming yesterday to teach Roy to swim he can swim half a width. Yesterday I had another fight with Major Whitlam. A stand for the school telescope has been put on top of the main changing rooms. All the Upper fifths are allowed to were straw hats now and they look ever so funny. My ankle still hurts and I can't run properly. Trimble says I have probably chipped a bone. Nearly every Saturday morning I wreck my knee. Sid Cooper says he thinks the water is hard in the swimming baths because every time he does a belly flopper it hurts him.
In 1949 there was a dreadful accident in the chemistry laboratory in which chemistry master, Rev. H. E. Cullis, was seriously injured: On Thursday afternoon in Chemistry we had an explosion it was about 6 inches away from me. It blew me on the floor and half deafened me. And I got sulphuric acid over my clothes and face. I got cut by glass. If I had not been wearing glasses I would probably lost my eyes. Yesterday our school fifteen beat the O.W. club. I got a S. for form report. The explosion was heard all over the Science block. (23/10/49).
In the new school year of September 1950 Godfrey is in form LVa with Mr Adcock, and his first ever question mark appears: Has my badminton racquet come back yet? Do you think you could send me some money because I am very short. And could you get me some B.S.A. air rifle pellets. I am having my first music lesson on Tuesday but I have already started practicing. I think it would be a good idea if you sent me my old music books. We have started practising for the Opera and I am in the Chorus as a tenor. (1/10/50).
We now know the nature of his music lessons: Colin is bringing his tenor drum home at half-term and I am bringing my bugle. (6/4/51). The reason becomes clear: On Mayors Sunday some time next month the school band are going up to Warwick for a band demonstration. (29/4/51).
In 1951 Godfrey is still small for his age, and is at a disadvantage in rugby: Yesterday we played Henry VIII Coventry and we lost 14-3. They were much bigger than me. The ref was awful. They played rough and fould all the time so we decided to play rough and I ripped somebody's shirt and shorts. The pitch was less than 50 yards long. (21/10/51).
He was cast in a number of productions including Twelfth Night in 1952: "We are having the dress rehearsal for the play today but I don't think the play will be finished for Thursday night. I have got some seats in row P that was the nearest to the front I could get... See you on Saturday night." (2.3.52).
Godfrey entered the sixth form in September 1952: Its jolly expensive being in the sixth we have to buy exercise books. At the moment I am broke (21/9/52). Godfrey's trumpet and bugle practice is now paying off: Next week sometime we are going up to the Assizes to blow our bugles. (16/11/52).
Godfrey must have confided something about a young King's High lady he met at the "social" to his parents: Thank-you for lecture no. 14, it is the first time that I have had one in a letter. I assure you that Valerie does not affect my work as I only see her on Sundays and it is one of my principles never to have any work on Sundays. I have just been out to Warwick looking for a junior who had run away. (8/2/53).
A couple of weeks after the Coronation Godfrey met Monty: Yesterday I went to the Royal Warwick's "at home" do, Monty was there and of course he was in a shabby old suit. I am 2nd bugler in the band and I've got a silver bugle. (14/6/53).
Sixteen-year-old Godfrey's last three letters from school to home convey a good deal of introspection about his abilities, and his future career. He entered the UVI, in form USVI, but decided to spend his last two terms at Warwick School living at home. There are no more letters home from school after November 1953. In the summer of 1954 Godfrey passed A-levels in chemistry, physics and maths and, aged just 17, went to Swansea Technical College to study for a National Diploma in Marine Engineering.

We wished Godfrey a very happy 85th birthday on 24 July 2022 and thank him most warmly for his co-operation with the writing of this article.