2012 OW Hockey (December)
On 29 December 2012 some twenty OWs and friends gathered for some light-hearted indoor hockey to blow away the Christmas cobwebs and complete a fantastic year of fundraising for local charities. With profits going to charity 'Always A Chance', the match meant OW hockey raised almost £1,000 for charities in 2012 - a great effort by everyone involved.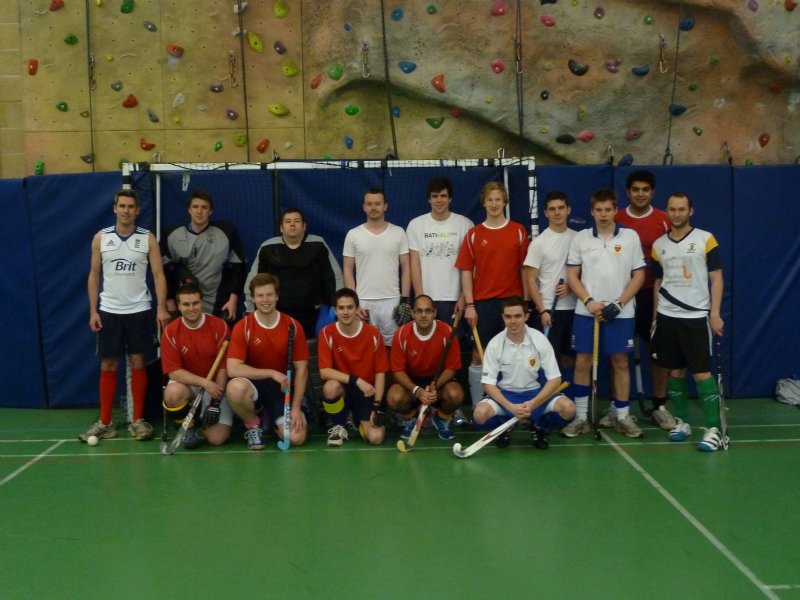 Back l-r: Chris Todd, John Macdonald, Kevin McGreevy, Michael O'Sullivan, George Macdonald, Anthony Baxter, Tom Devenport, Alex Van Dijk, Aaron Nagra, Will Murray.
Front l-r: Nick Anscomb, James Hay, Rob Pomfret, Kamal Chhibber, Max Jennings.
The next big event for OW hockey players is the annual Reeves & Partners Charity Shield, likely to be in August 2013. If you are interested in playing, whether for OWs or potentially to register a club side for the tournament, please email Rob Pomfret at rjp503@googlemail.com.