2012 The Cricketer Trophy - Final
A battling 47 from Tom Williams and three wickets from seamer Dan Wood helped Old Warwickians claim The Cricketer Trophy with victory over Denstone Wanderers at Charterhouse School on 12 August 2012.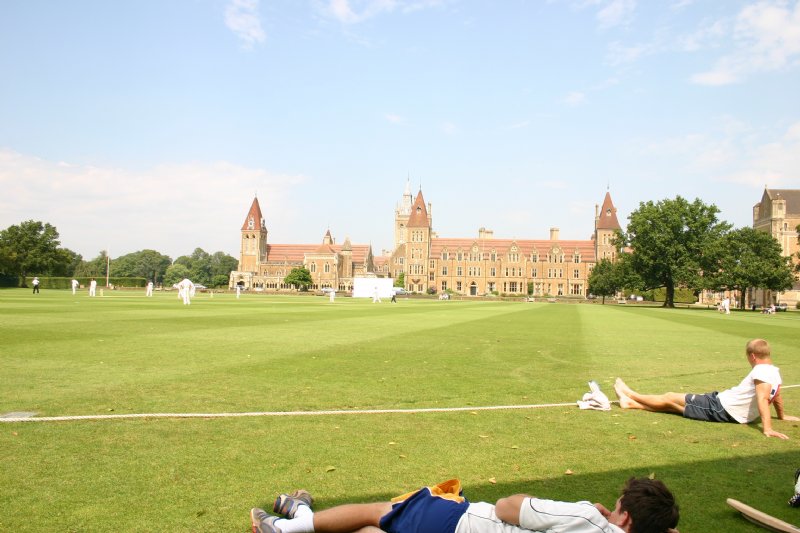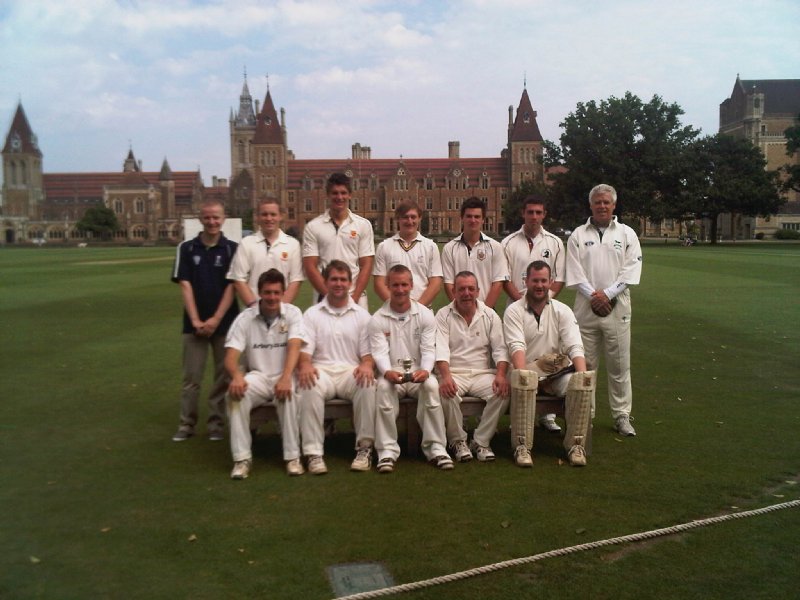 In a topsy-turvy game, in which both top orders struggled on an ostensibly flat surface, momentum shifted frequently between the two sides. However, OWs were able to hold their nerve and win by 28 runs, dismissing Denstone for 176 in the 48th over.
With skipper Gareth Roots having won the toss and elected to bat on a gleaming pitch, it was a surprise to the OWs when early wickets tumbled and the score in the 13th over stood at 38 for 5.
Crockert, Cumberland and Roots all fell to an impressive opening spell from Denstone's Burnett; the captain somewhat unlucky to be bowled playing-on off his gloves. When Dan Wood and Ben Howard swiftly followed to the pavilion the OWs' innings was in disarray and even reaching 100 looked an uphill task.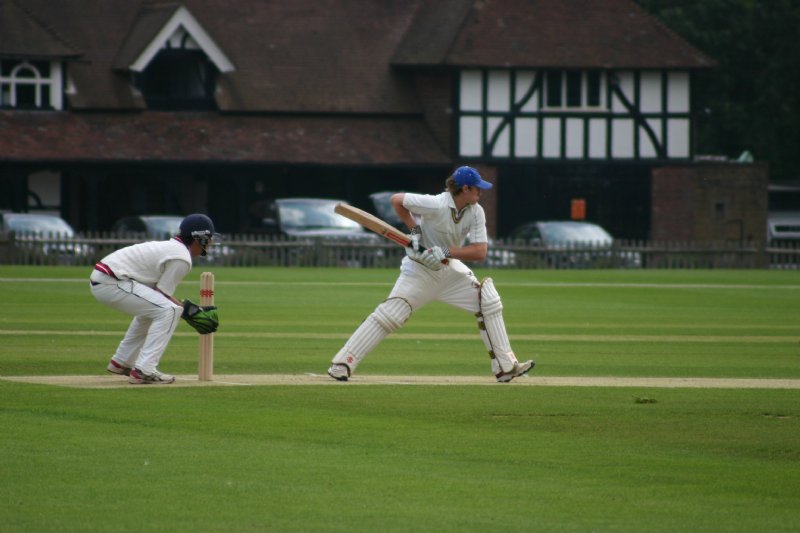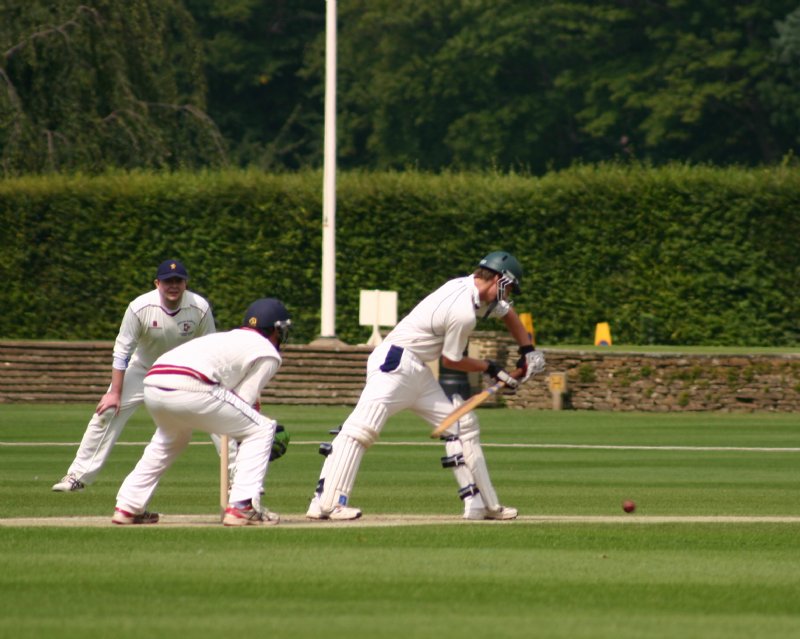 However, Williams and Byrd stopped the rot and, following the arrival of the change bowlers, began to build a significant partnership. When Byrd was out for 39, an innings that included a crunching six over midwicket, 82 runs had been added for the 6th wicket and although Williams fell soon after, smashing one of the Denstone's captain's loopy spinners to cover, OWs were back in the game.
The lower-middle order continued to flourish with an important contribution from Andy Harris (19) and an impressive 33 not out from Mark Banham. Chris Kroeger hit the last ball of the innings for six down the ground allowing OWs to move past 200, finishing the 50 over innings on 204 for 9 – a score that had, frankly, seemed unlikely after an hour's play.
In a mirror image of the OWs' innings, Denstone's top order also struggled as the chasing team stumbled to 29 for 5. There were three wickets for Andy Harris and two for Dan Wood in their sharp opening spells.
However, just like OWs, Denstone were able to consolidate and then begin to mount a challenge to the target. With the required run-rate never rising much above a run a ball, wickets were the key and as the Denstone seven and eight began to build a partnership nerves began to jangle.
A chance was dropped behind the stumps and with 10 overs remaining and 60 runs required Denstone looked the marginal favourites. However, Harris held a good catch in the outfield to dismiss Burnett (28) and when McAloon (a strong innings of 55) was bowled by a superb delivery from Wood that nipped back off a length to clip the bails, the OWs breathed a collective sigh of relief.
Byrd finished the job trapping the Denstone number ten leg-before to complete a 28 run victory for the Old Warwickians and claim some well-deserved silverware in the process.
With thanks to Ali Welch for the above report.
Team: Back row: R J Grover (Scorer), J G Cumberland, B J Howard, T A Williams, J R Byrd, A D R Harris, M P Banham. Front Row: D H Wood, C P Kroeger, D G Roots (Capt), A N Crockert, A G Welch (Wkt). 12th Man: R K Tedstone (not pictured).
Pictured above: L - Williams drives as OWs accelerate. R - Byrd on his way to 39.