2013 Spring Golf Day
Tadmarton Heath GC
14 May 2013
Once again Tadmarton Heath GC hosted the first OW Golf Day of the season. We set out on a dry but blustery morning but the weather worsened and soaked the players in the afternoon.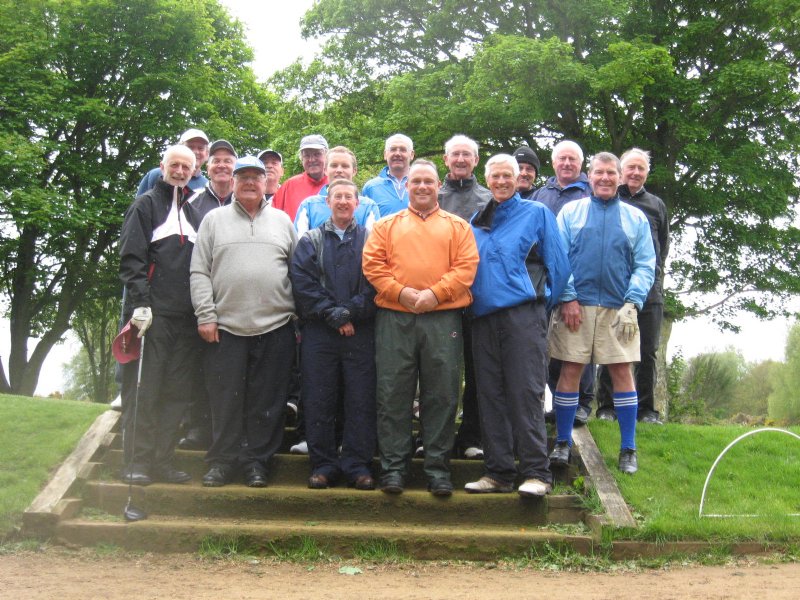 The Gracey Tankards
Winners with 43 (!) pts: James Cumberland and Tim Shenton-Taylor – awesome golf guys!
Runners up on 38pts: Chris Kaye and Tim Harry.
Langley Trophy
An individual stableford, played off 7/8 handicap, was not much help to most of the field in the afternoon, with conditions proving damp and testing.
Triumphant again: James Cumberland - 32 pts.
Second: Andy Dunnell - 31pts
Third: Richard Simmons – 31pts (lost on back 9).
The presentations were made after a fabulous meal with one of the best puddings ever - Queen of Puddings! Golf balls were offered in a 'no expenses spared' prize fund. A great OW Golf Day enjoyed by all.
Pictured: A Dunnell, T Harry, D Payne, J Sheffield, T Shenton-Taylor, P Baird, J Cumberland, C Kaye, R Simmons, J Marcus, E Langdale, P Gedge, O Pearman, C James, D Phillips, D Rotheram, and G Thorpe (not pictured).