2014 OW Cricket
The OW Cricket Club provides some great opportunities for OWs of all ages.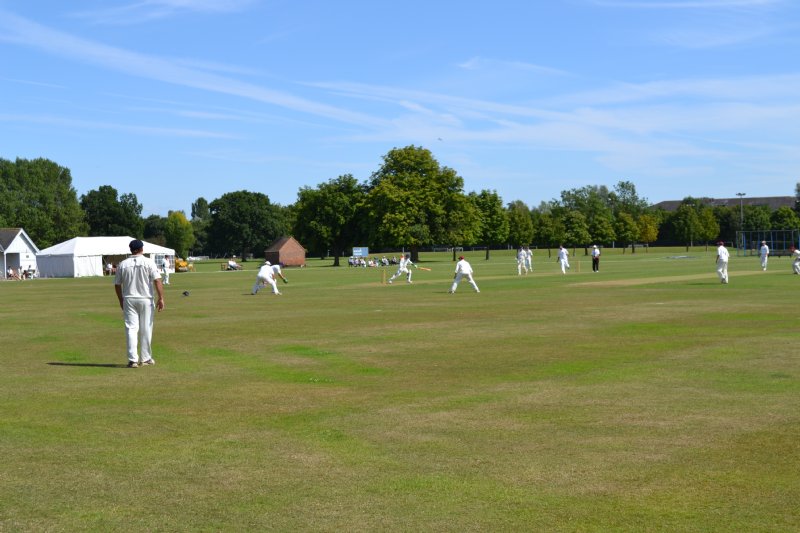 2014
The Cricketer Trophy
In the first round of The Cricketer Trophy OWs drew Old Sennockians in Sevenoaks on Sunday 22 June. Huge thanks to Ben Howard for getting a team together, and to the players themselves. Old Sennockians batted first and scored 223 for 10. In reply, Old Warwickians scored 174 for 9 and lost by 49 runs. R Rigby (48), K Chhibber (51 not out) and N Couzens (21).
School vs. OWs
The annual OW Cricket match between the OW 1st XI and the School was sadly abandoned due to bad weather. Before play was suspended OWs had managed 58 for the loss of four wickets. Meanwhile, on the astro turf, the OW and School second teams battled on through the elements. This year's old boys second team game was eagerly anticipated after a narrow loss for the old boys last year. The bats and pads were dusted off for their once a year run out and the game was set. Captain Keir Blake says "It was a thoroughly enjoyable day, with strong performances by all! The old boys came out the eventual winners, posting a strong score of 230 which could not be beaten by the Warwick team. I would encourage as many old boys as possible to get involved in 2015 for what always turns out to be fantastic day!"
With the School second team all out for 126, OWs won by 104 runs.
OW CRICKET CONTACTS
If you have any queries about OW Cricket please E-mail one of the following:
Anthony Wilkinson: tony_in_oz@hotmail.com
Kamal Chhibber: kamal_chhibber@hotmail.com
Gareth Roots: garethroots9@gmail.com