2018 OW Golf
With thanks to Hon Sec Julian Marcus

Grafton Morrish Qualifiers
12 May 2018
The OW golf team gathered at Olton GC for Grafton Morrish qualifying on 12 May. Three qualifying spots were available for the seven competing teams, leaving little margin for error. On a glorious morning for golf, with barely a breath of wind, OWs were in the first group, playing sixsomes alongside Solihull and Coventry. Veteran pairing Peter Gordon and Philip James led off, followed by Matt Hicks and OW debutant John Hale, with James Cumberland and Steve Tubb as the anchor pair.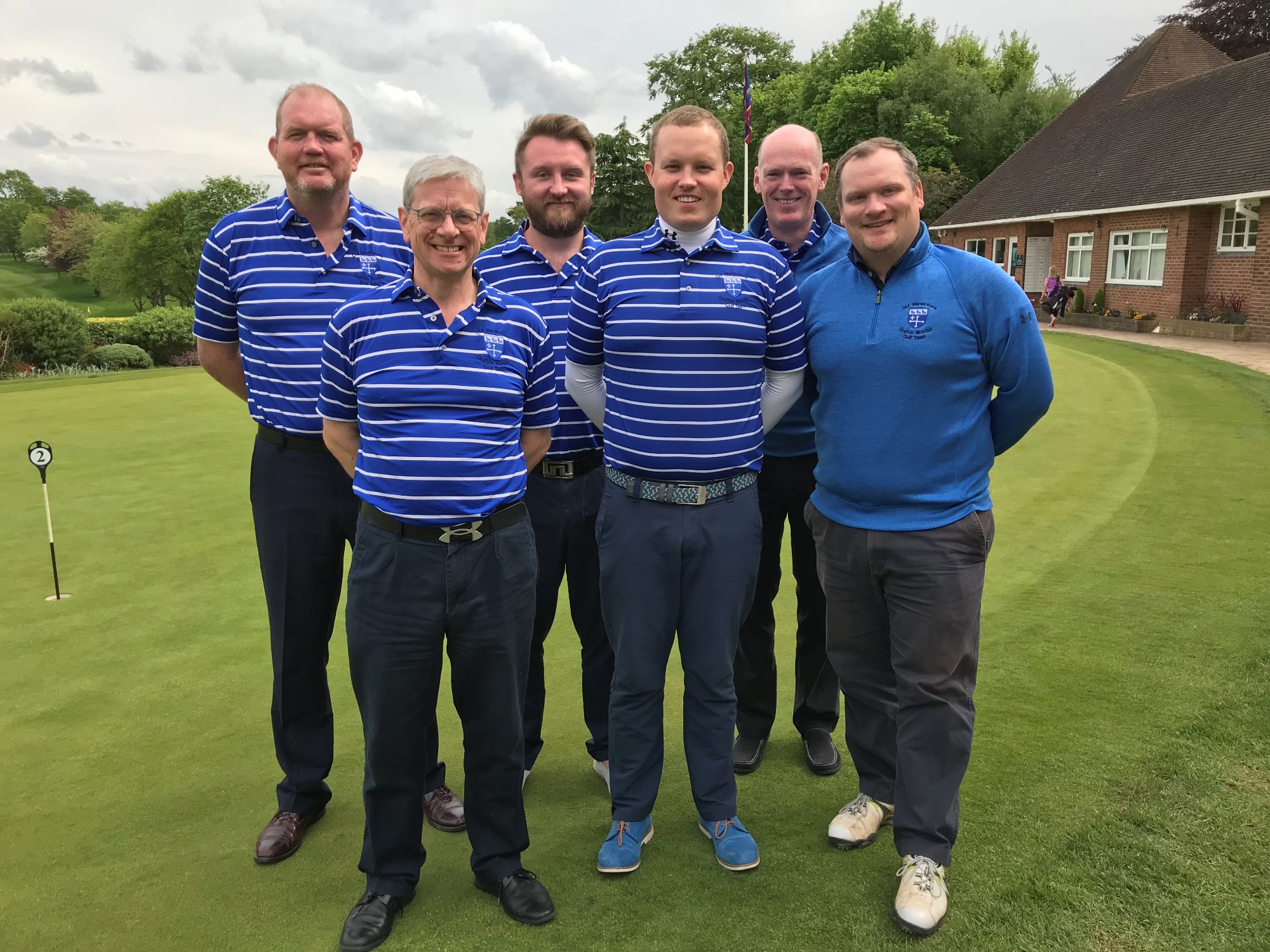 The OW team score of 87 points included an excellent 34 points from Peter and Philip, the highest scoring pair from any school. This gave OWs second position, behind Solihull (91 points) and ahead of Shrewsbury (84 points) for whom former England cricketer James Taylor was playing. OWs have therefore qualified for the Grafton Morrish finals, to be held at Hunstanton GC and Royal West Norfolk GC in early October.
Spring Golf Day
Tues 15 May 2018 - Tadmarton Heath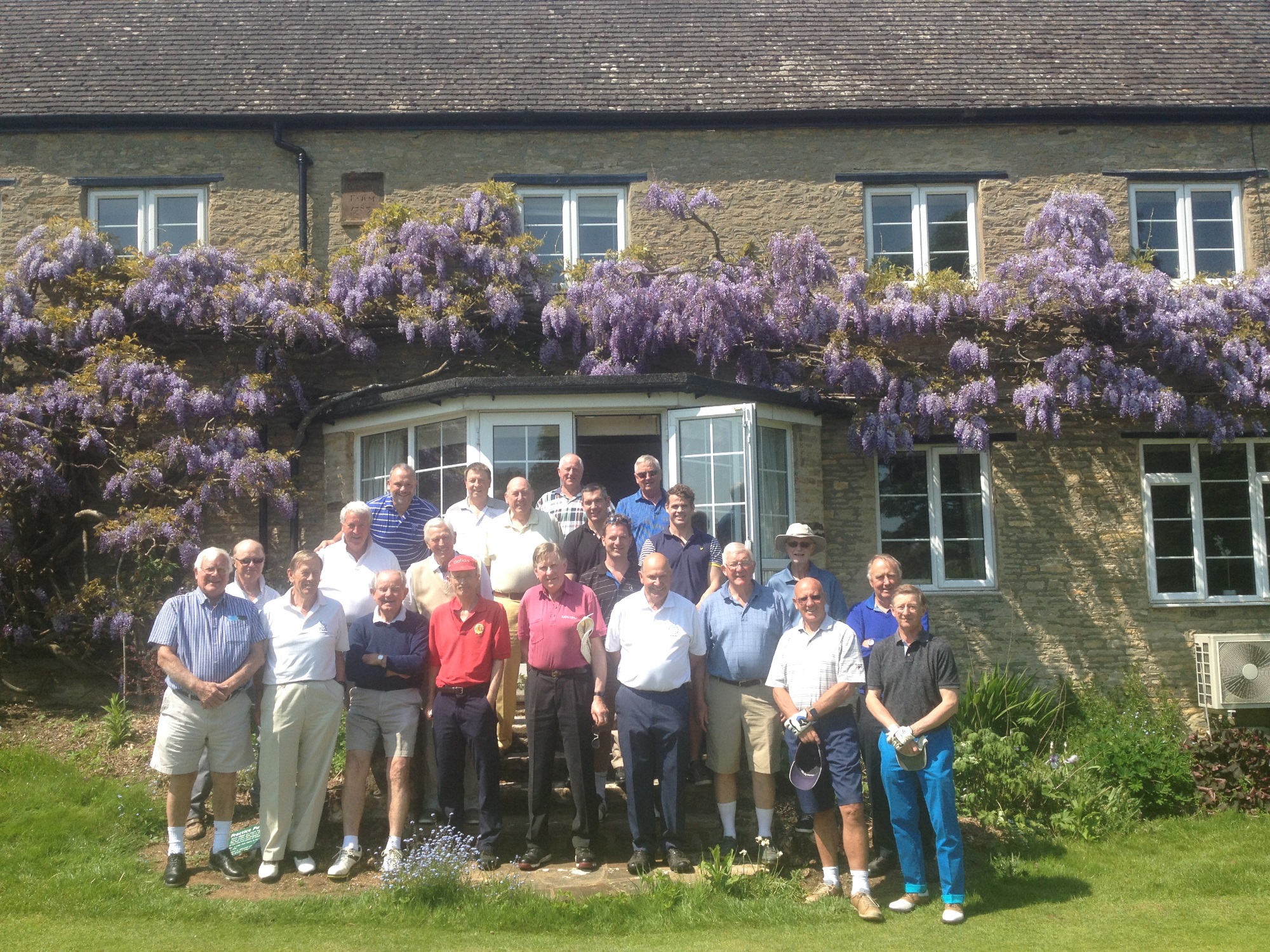 This year's OW Golf Spring Day was the first time for many years when the sun shone all day! Having undergone major alterations, the course at Tadmarton was looking magnificent with many of the new features having bedded in well. Although the course seemed more playable and a little kinder, scoring points still seemed more of a trial than a number had expected.
12 morning players were joined by a further ten golfers in the afternoon.
Gracey Tankards
Edinburgh foursomes – take the best of two drives and play alternate shots on either odd or even holes.
Winners on 35 pts, Malcolm Eykyn and Geoff Thorpe
Runners up on 34 pts, John Elson and Andrew Dalton
Third on 32 pts, Ollie Bates and Iain Simmons.

Langley Trophy
An individual stableford off 7/8 handicap
Winner on 32 pts, Chris Kaye
Runner up on 31 pts, Tim Shenton-Taylor
Third on 29 pts, Duncan Rotherham
Fourth on 29pts, Mike Barnwell.
With thanks to those who kindly donated prizes. Once again, the golf, company and food were greatly enjoyed.

OWs vs. School
Fri 6 July 2018
OWs met the school golf team to contest The Jack Marshall Trophy in the annual golf match held at Stratford-on-Avon Golf Club. The course was in great condition, parched and bone dry with greens running true but the rough waist deep. With one man down, OWs Geoff Tedstone (11) and Julian Marcus (8) took on the might of Josh Kearns (4) and Ralph Hiatt (5). Power and length gave way to straight hitting and good putting with OWs running out 2 and 1 winners on the 17th green. Graham Carter (10) and Richard Plummer (24) played the very talented pair of Rob Fitchford (11) and Sachin Kholi (13). Rob's final put on the final green secured a 1 up victory for the school.
All square! Out third, on his own, was the fiercely competitive Steve Tubb, who came up against Max Hayward (1) and Theo Barnes (2) and lost 6 and 5.
Final score: OWs 1 – 2 School.
The Jack Marshall Trophy was presented by Julian Marcus to Josh Kearns. The trophy was first presented in 2007 and the score book now reports: OWs 6 wins and School 6 wins.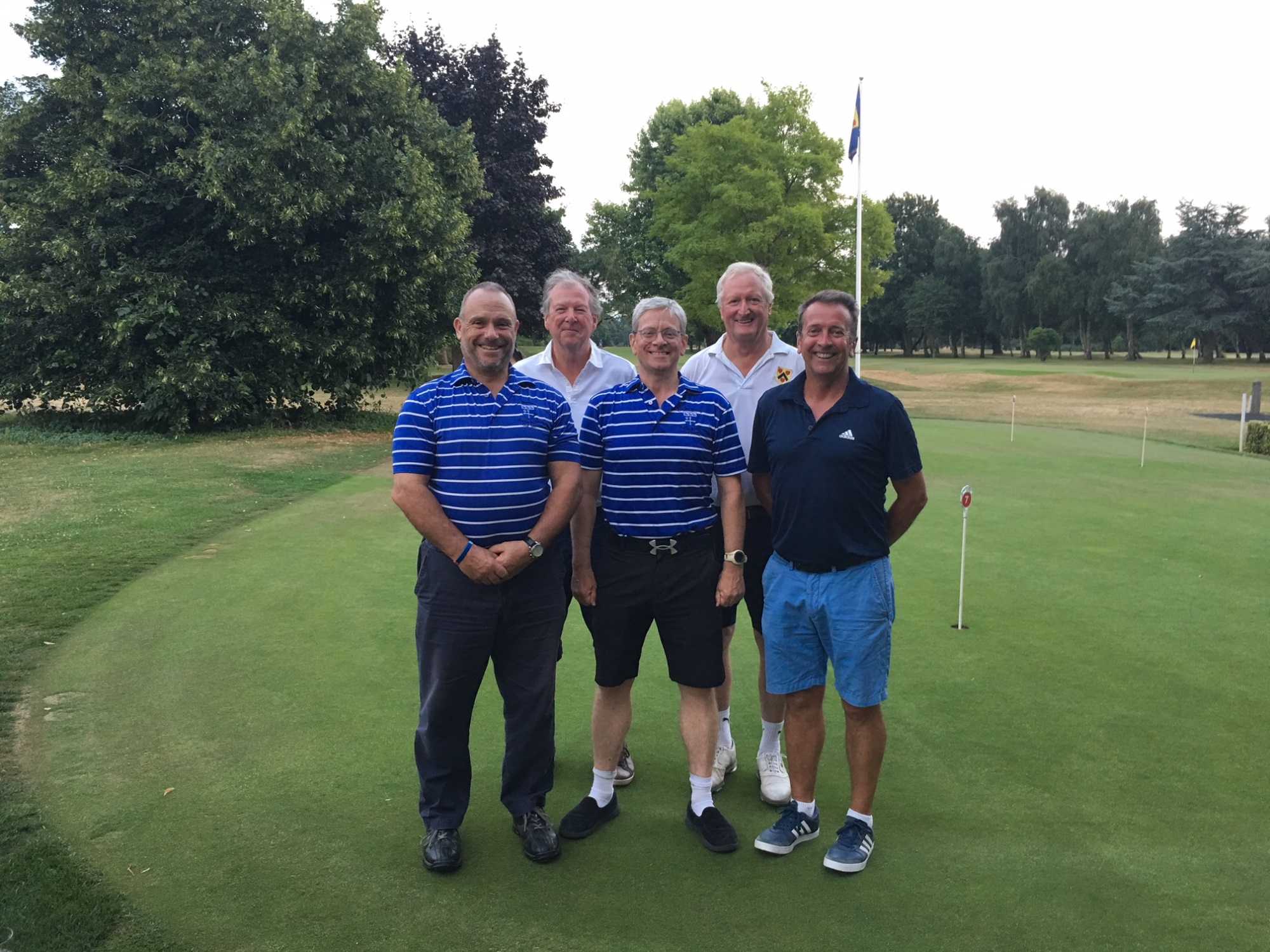 Dates for your golf diary
Autumn Golf Meeting – Fri 14 Sept 2018 – Kenilworth GC
Spring Golf Meeting - Tues 21 May 2019 - Tadmarton Heath GC.
All welcome and it would be lovely to see some new faces, some 'old' but younger faces and, of course, the old stalwarts.