OW Squash
Sadly, the annual School vs. OWs squash matches have not taken place in recent years. If you're interested in playing OW Squash please contact Mark Wilson,
E-Mail: wilsons.theclose@btinternet.com
OWs vs. School, 12 February 2011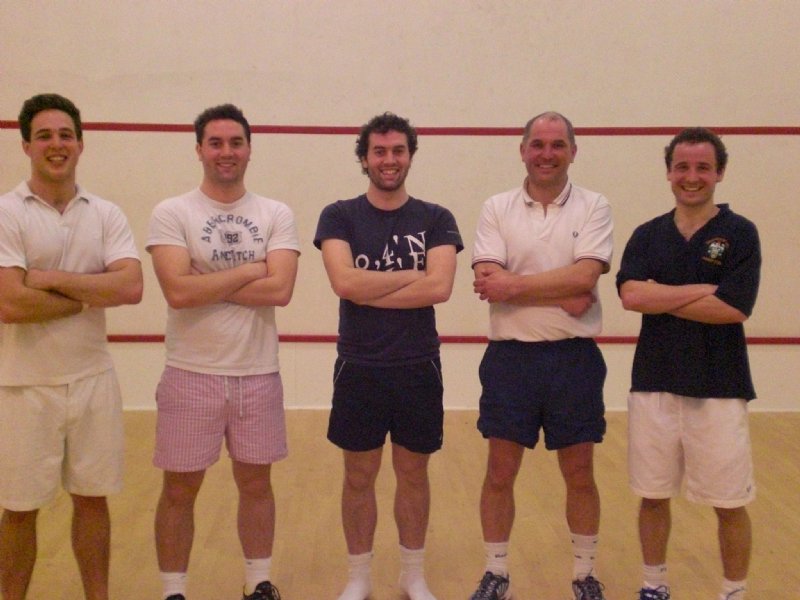 The annual OWs vs. School squash match was postponed from the autumn 2010 to 12 February 2011. OWs secured a 4-1 win against a depleted school team which was supplemented by Mr Giudici and Mrs Lucy Emsden.
The pick of the matches was Chris Wilson narrowly going down 3-2 to Lucy Emsden. Special thanks must go to the extended Family Robinson for their support.
Team L-r Freddie Dixon, Jack Robinson, Tom Robinson, Mark Wilson and Chris Wilson.
OWs vs. School, 11 September 2009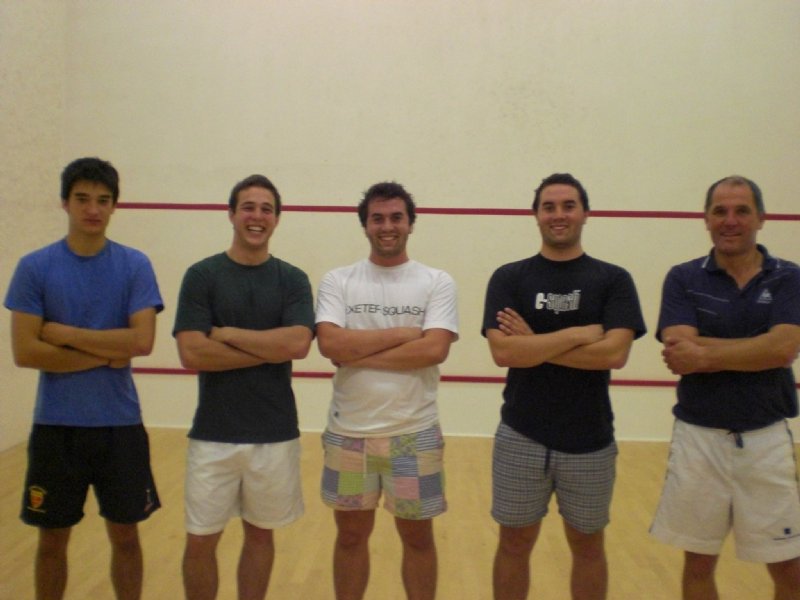 A strong OW squash team achieved a clean sweep against the school in the match held on 11 September. A good competitive level of squash was played throughout the match; a Byrd family duel being played out at number 3!
Thanks to all who played, both OWs and the School, and to Mr Giudici for organising. For the record the results were:
Tom Robinson 3 v Liam Robinson 1
Jack Robinson 3 v Tristan Appleton 0
Alex Byrd 3 v Jonathan Byrd 0
Mark Wilson 3 v Oliver Gray 0
Freddie Dixon 3 v Ben Tolliday 1
Team (l to r): Alex Bird, Freddie Dixon, Tom Robinson, Jack Robinson and Mark Wilson.

OWs vs. School, 12 September 2008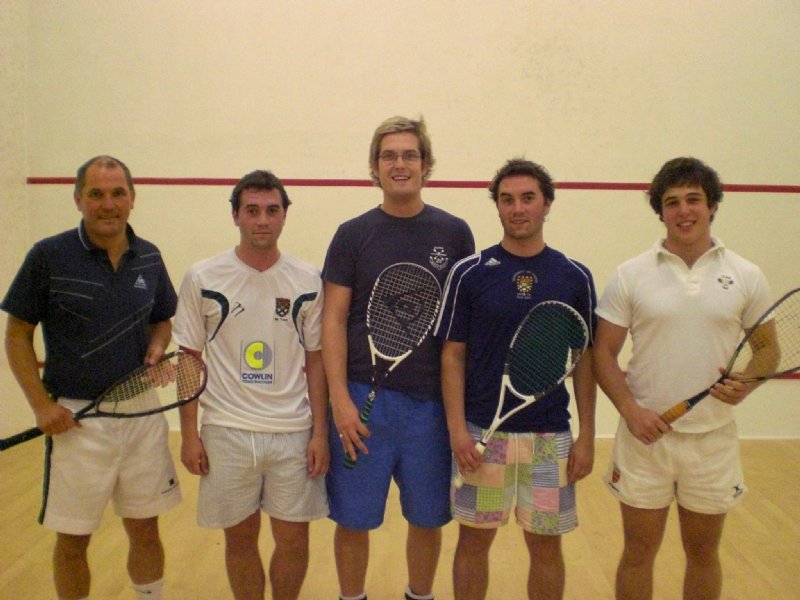 The overall score of 4-1 hides a closely fought contest. The highlight was at number 1 where Tom Robinson won a close match 3-1 against Alex Bird, both players playing some high quality squash. At number 5, Phil Hodges deserves a mention as he saw all his hours of practice pay dividends by winning his first ever match for the OWs!
The results were:
Tom Robinson 3 - Alex Byrd 1
Jack Robinson 3 - Liam Robinson 0
Mark Wilson 3 - Tristan Appleton 0
Freddie Dixon 0 - Jonathan Byrd 3
Phil Hodges 3 - Tom Jee 0.
Team (l to r): Mark Wilson, Tom Robinson, Phil Hodges, Jack Robinson and Freddie Dixon.