Obituaries - David Stooke, WS Staff 1970-98
David died on 28th August 2020, aged 81. Generations of Warwickians will feel a genuine pang of sadness at the passing of one of the most remarkable and charismatic of the school's teachers.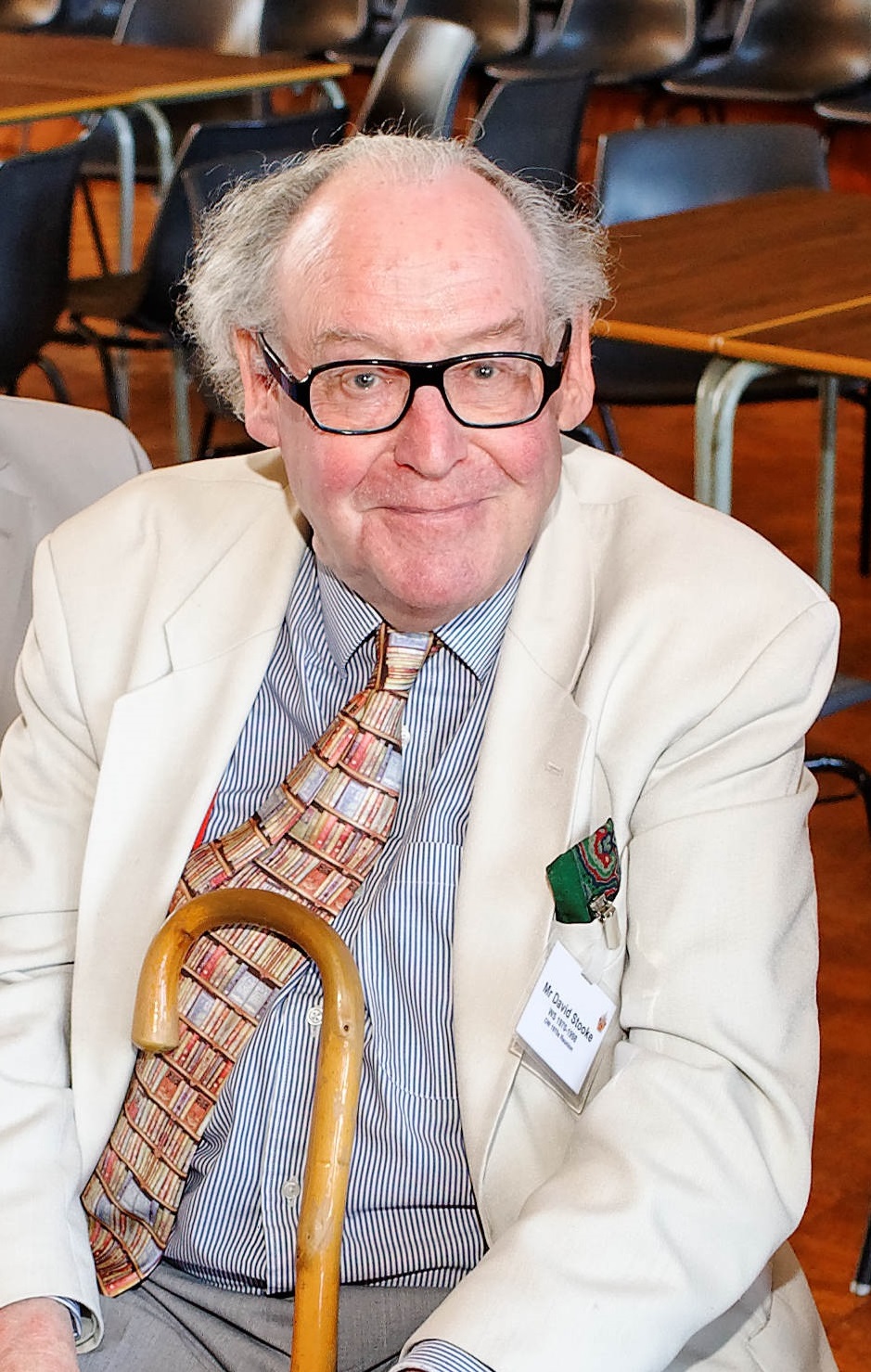 On arrival at Warwick from Millfield, David captivated his first cohort of pupils with his teaching style and interest in storytelling, often of a ghostly or fantastic kind. His passion for poetry and classics of English literature did not preclude interest in much that falls outside the standard teaching programme. No boy who was taught by David could ever forget him. He brought every text he taught to life, not necessarily in a way that stuck within the narrow confines of syllabus requirements and assessment objectives, but with true scholarship and a passionate commitment to the words on the page. David's ability to inspire his pupils was almost legendary.  Less well-known perhaps was his talent for charming ambitious Ofsted inspectors, one of whom left David's lesson - to a class of thirteen-year-olds - on the distinction between metonymy and synecdoche, saying, "Amazing! I wish I'd taped that". David merely smiled the smile of a wise old owl.
I recall an address in Chapel where David expatiated on the Christian symbolism to be found in The Exorcist. Chapel was an important part of David's life and he remained a committed Christian in retirement, often checking with me on characters he had met at his church in Leigh-on-Sea whence I had come to Warwick. A Requiem Mass will be conducted there by former Chaplain David Houghton.
A major aspect of this commitment to the school was to be found in the Boarding House, where he was a tutor throughout his time at Warwick. Many generations of Chinese OWs used to seek him out on their return to the area. David was always to be found before school and at break under the Limes, often wind-blown in the least friendly of weather.  
He was also a committed Thespian in the days when there was the annual staff play. His involvement with drama also led him to a long-lasting friendship with OW and Guardian theatre critic Michael Billington. Off duty, David enjoyed his cruises, often telling tales of his experiences in various destinations around the Mediterranean, and he continued this for many years after retiring.
David was not a great fan of paperwork and administration. He was, however, a much-loved and respected teacher to many pupils who rarely encountered a more interesting and inspirational individual in their time at Warwick.
David retired to Leigh-on-Sea where he lived in a rather remarkable flat which contained a studio where his aunt used to paint and which had a splendid view out over the Thames. He had the fortune to be able to cross the road for breakfast in a book-café where he treated me to coffee the last time I saw him a few years ago. He will be much missed.
Eric Hadley
Michael Billington OBE (WS 1949-57) adds: "I met David on my very first day in 1958 at St Catherine's Society, Oxford where we were both reading English. What instantly struck me was his kindness. I was fretting over the non-arrival of my trunk with all my belongings. David instantly assured me all would be well. We became good friends over the next three years. Amongst his many other gifts, David was a very impressive actor. He appeared to great effect in my own college production of The Bald Prima Donna and later gave a remarkable performance as the lycanthropic Ferdinand in The Duchess of Malfi.
We stayed in regular contact for the next sixty years. We shared a love of books, cinema and theatre and I looked forward to our regular Sunday morning phone-calls when we would exchange ideas and information. The range of David's reading was extraordinary and far exceeded my own. David's favourite writer was Dickens and I always felt there was something Dickensian about David himself. He would often visit my wife and myself in Chiswick invariably sporting a deer-stalker as if we were off for a day's shooting. Even David's language had a Dickensian eccentricity. He never just went somewhere. He was always "zooming off" to his destination even if it was only from his native Leigh-on-Sea to Southend.
I was delighted when David took up a post at Warwick School. I know he was profoundly happy there and can easily believe he was an inspirational teacher. He was certainly an inspiration to me and opened my eyes to many works of literature. But if I had to pin down one great quality in David it was his loyalty both to friends and the institutions that shaped his life. He never missed an opportunity to go to a reunion at St Catz and would regularly revisit Warwick School to meet old friends and colleagues. He was a unique and loveable individual and one whom it was a privilege to know."