Roger Smith (WS 1937-44)
By Alan Sturley (WS 1943-49)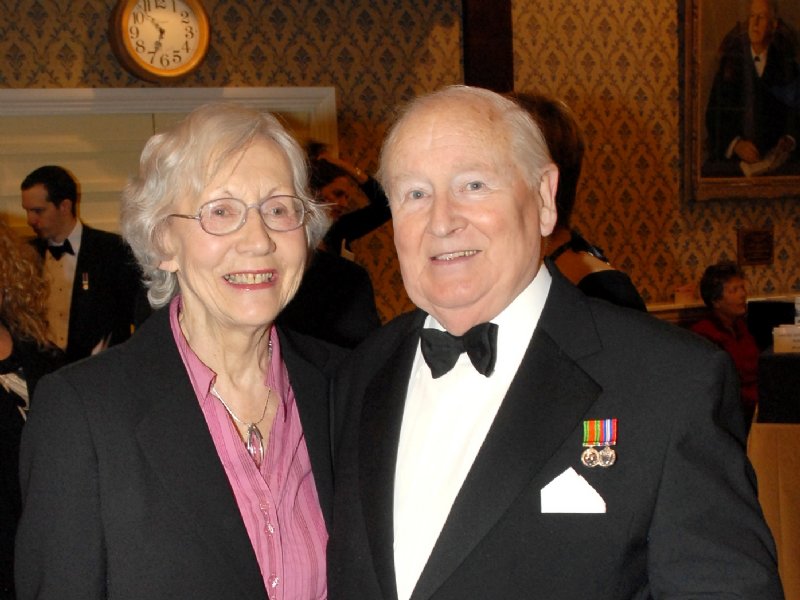 Roger moved to Warwick when only two years old and lived in the same house for the remaining 82 years of his life. Needless to say, he was particularly attached to his home, which he sometimes referred to as 'Dear old Melrose', the house name.
Roger boasted that he is one of the very few men who can claim to have attended The King's High School for Girls. In those far off days, this housed the Prep. Department of the Boys' School. Eventually, he moved to the boys' school, and left in 1944.
Aged 17, he joined the Royal Navy, to train as a Radar Control Rating. Later he joined a newly built ship – HMS Porlock Bay. His time on this ship was spent largely on a tour of the Caribbean and Newfoundland. This was a very profound and important experience for him, and coloured the rest of his life, as is revealed in his book – 'Shipshape and Bristol Fashion'.
After leaving the service, he trained as an accountant and became a town planner, being elected a Fellow of the Royal Town Planning Institute. Later he became the Principal Planning Officer to Stratford District Council.
His interests were many and varied. He was an assiduous attendee at OWA functions, and a denizen of its social club. His social skills and warm personality endeared him to all, young and old. His skill with one of his hobbies, photography, and his monstrous Hasselblad camera, enabled him to become the OWA's official, unpaid photographer and he contributed hundreds of photos to the magazine and school archives. He also performed this duty for the Porlock Bay Association. Roger was an active member of the Leamington Probus Club, of which he was elected Chairman, a post he held in the Warwickshire County Council Retired Members' Association – (not bad for a Navy man!) – and also, of course, the Royal Navy Associations of both Leamington and Warwick. He never missed a Remembrance Day Service or a Regimental dinner or a 'Trafalgar Night', or any military or naval event, if he could possibly have attended.
Another hobby which he never boasted about was fencing, where he was virtually at national standard in foil, epee and sabre. He went on to become a teacher of this art.
He had other interests too – particularly anything to do with the navy. Roger was passionate about The Porlock Bay Association - an association of his shipmates, formed to preserve the memory of those special years and the ship they were spent in. Some time after Roger left the navy, his beloved ship was sold to the Finnish Navy, to become the FNS Matti Kurki. Still full of energy, Roger strove to persuade the Finnish sailors to form their own association, similar to the Porlock Bay Association. This they did, and naturally the two associations formed a close relationship. They made frequent visits to each other in their respective countries and Roger was awarded the Finnish Naval Cross at a ceremony in Finland by Admiral Klenberg – an honour of which he was enormously and justifiably proud. Roger's very readable and incredibly researched account of all this and much more survives in his book.
The second of his special interests was the love of his life, Mary. They married some sixteen years ago. Mary supported him in all his social and corporate activities. They travelled extensively together, even visiting some of his old haunts in the Caribbean and Canada. Their life together was comparatively short, but happy and fulfilling.