Wooden Keepsake Boxes
Personalised Warwick School wooden keepsake boxes are now available to store all your school mementos.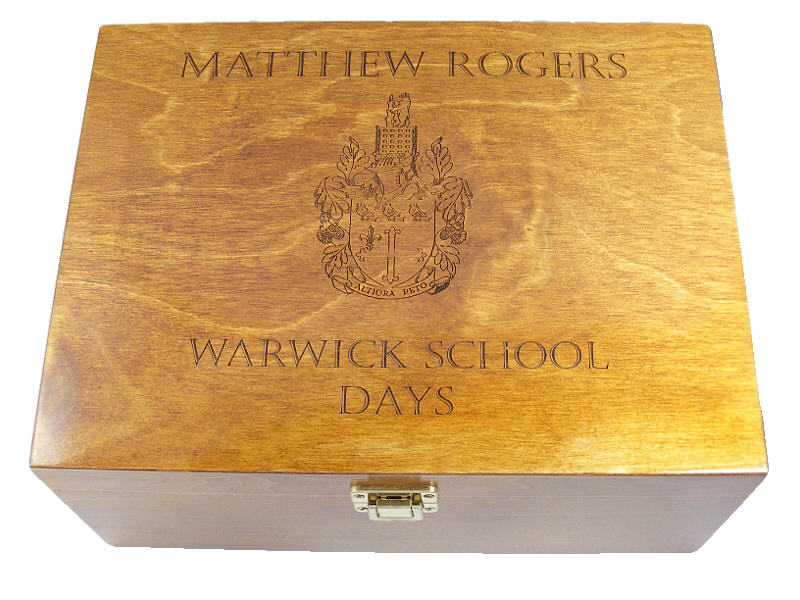 Personalised with the Warwick School Crest and engraved with your name and schools dates above and below the crest.

You can also add an inscription message on a plaque inside to complete a very special gift.

A donation to Warwick School is made for each box sold.

If you wish to view a box before purchase, they are on display in the school uniform shop.

Manufactured in Europe by craftmen carpenters, and painted in the UK. Made in solid wood. This sturdy box has hidden hinges, a lid stay to keep the box open and a brass catch on the front.
Your box is personalised and finished in the UK, by Wooden Keepsakes.
Measures approximately 33cm X 25cm X 15cm.