2010, Grafton Morrish Finals
On a beautiful October morning, our Grafton Morrish golf team made its way to Hunstanton and Brancaster Golf Clubs. A relaxed practice round of individual and paired golf at Brancaster was followed by the final pair selections.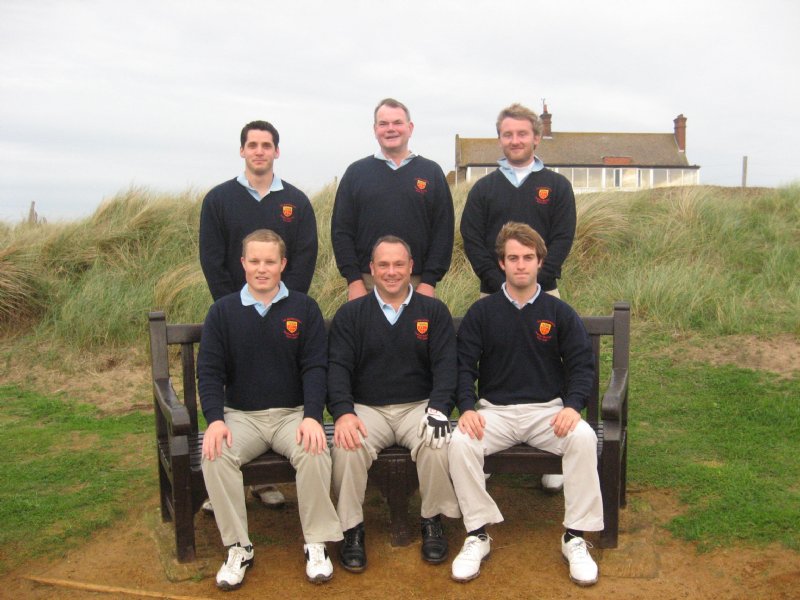 The next day, OWs took on Haberdashers' Aske's at Brancaster. Our first pair of Tim James and Andy Haslam led us out with confidence, followed by Julian Marcus and newcomer James Cumberland (we think, at 18 years of age, probably the youngest player in the competition). Richard Tidman and another newcomer Matt Hicks brought the team home.
Our first pair started well, winning their first hole. They continued their good form and won the first game 2 and 1. Unfortunately, Julian and James were put under great pressure from the first tee and never recovered. An easy birdie, from the opposition, on the 13th, gave them victory - winning 6 and 5. Richard and Matt were sadly put to the sword in similar fashion, losing on the 13th to the same score-line.
Naturally, OWs were very disappointed. Every year we hope for an easy start but such is the strength of the competition. Clifton School became champions on the Sunday afternoon. In the plate competition - The Solihull Salver – we gained a decent score of 79 pts and finished 14th.
In summary, we are pleased to see a group of young players gradually finding their feet in this competition and eager to compete at the highest level. I am also very appreciative of the truly great support I have received from the older players. Without their help, we could never have started things moving. I am very grateful to them all! We will look forward to next year in eager anticipation. Well done guys.
Julian Marcus