2010, Grafton Morrish Qualifier
Olton Golf Club, 8 May 2010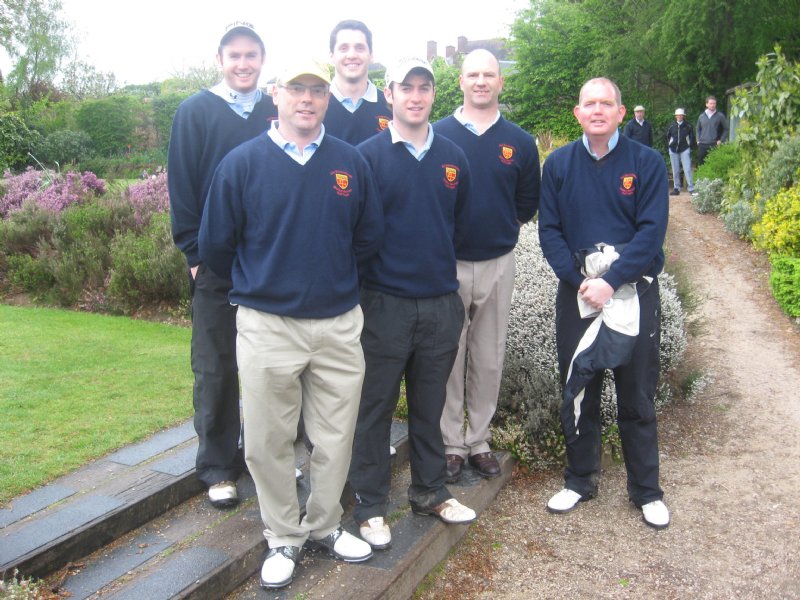 The Grafton Morrish fielded two new team members, both holding high expectations of a good team performance. Constant drizzle and extremely cold winds delivered enough problems to see off most of the field.
Late GM withdrawals meant OWs only had St. Edwards (Oxford) as playing partners for the day in a competition reduced to 13 entrants with only 5 to qualify.
Peter Gordon (2) and Peter Hill (5) started our team effort with support provided by Richard Tidman (2) and John Gibbons (4) off second, leaving our third team pairing of Matt Leefe (5) and Andy Haslam (5) to bring up the rear.
After nine holes, things were not looking good. Pressing hard through the finishing holes, the team managed a very creditable 28 pts from our first pair, with our second string adding a further 22 pts and a very solid 25 pts from Matt Leefe and Andy Haslam – giving a total score of 75 pts.
It was not until nearly 4.00pm that we knew two teams had finished on 75 pts and OWs found themselves 5th equal.

We are delighted to confirm that we have qualified for the Grafton Morrish finals for the 4th consecutive year! The finals take place 30 Sept to 2 Oct 2010.