2010, OWs vs School
Fri 2 July 2010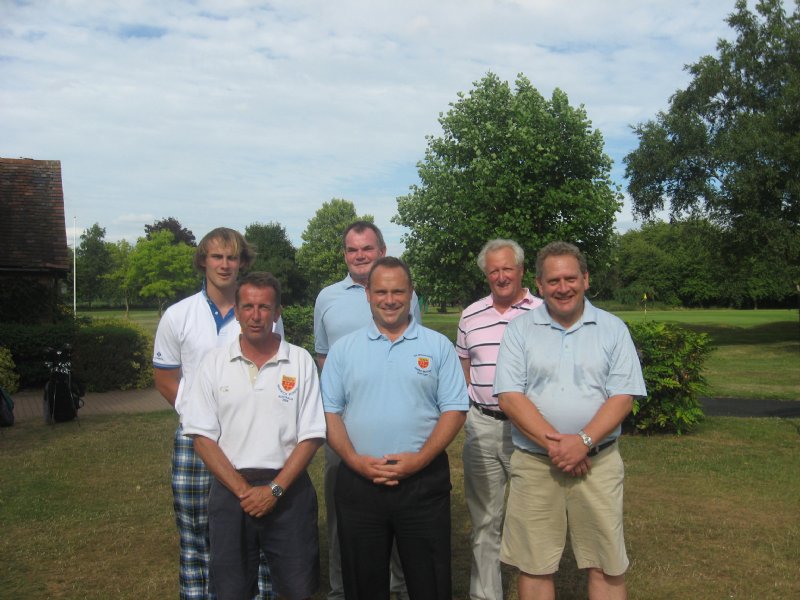 Teams of 6 paired up to play 4-ball better-ball match play off ¾ handicap difference.

Leading off for the school were Sam Gill (6) and George Gill (17). They met the OW pairing of Tim James (5) and Charlie James (6). While Sam was consistent, George managed a gross 77 (nett 60) which left our 1st pair struggling to take the game past the 14th, losing 5 and 3.

The second match of Tim Harry (17) and Graham Carter (13) found the school pairing of Cameron Koolhaven (13) and Harry Fitzpatrick (11) far more difficult to subdue, managing to bring the close match to a conclusion on the 15th green, winning 4 and 3.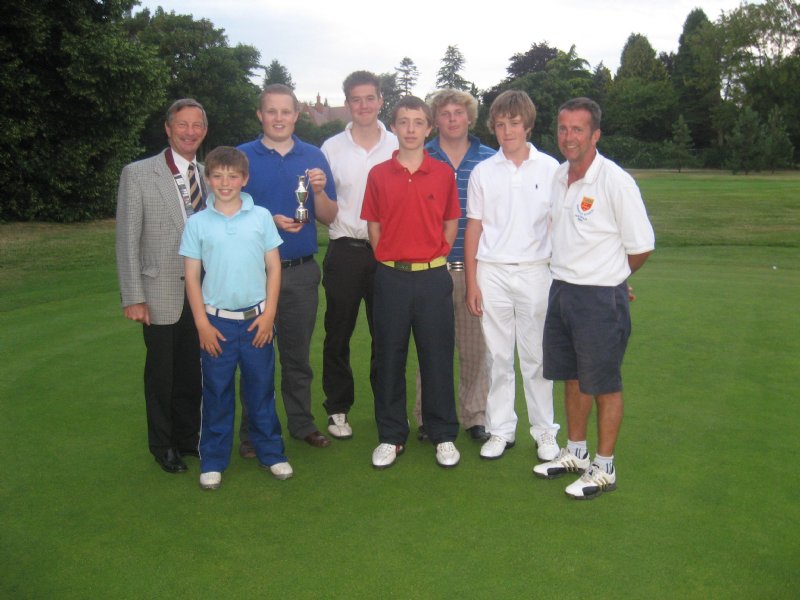 The final match of Geoff Tedstone (9) and Julian Marcus (8), sadly lost to James Cumberland (8) who was level par at the end of the match and Ben Grazebrook (8) – the final result 6 and 5!
We were delighted that Jonathan Meredith, OWA President 2010, could join us to present the trophy to a proud James Cumberland.
Pictured right, 2010 President Jonathan Meredith with Geoff Tedstone and the winning school team.