2010, OWs vs. Old Silhillians
OWs vs. Old Silhillians, Sat 18 September 2010
The third weekend in September saw many firsts in the sporting world. Haile Gebrselassie won his first ever Great North Run, Dimitar Berbatov scored his first premiership hat-trick for Manchester United, Serbia reached their first ever Davis Cup final and Old Warwickians played their first rugby fixture versus Old Silhillians. Perhaps watched by fewer, but with unrivaled passion, this derby match saw some of the finest schoolboy rugby players the two schools have ever produced go toe to toe in a fierce and well contested match.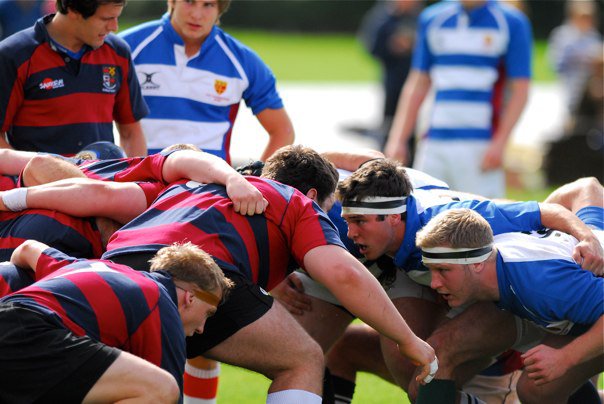 The opening exchanges were tentative with Warwick having the upper hand in the backs and Solihull the forwards. It was, however, the strength and pace of the Warwick backs which set the game alight with two early tries resulting from line breaks in the midfield.

It was not until the second half that the depth in the Warwick squad shone through. Many pairs of powerful fresh legs were able to make the telling difference with late scores coming as a result of a fatigued Solihull outfit.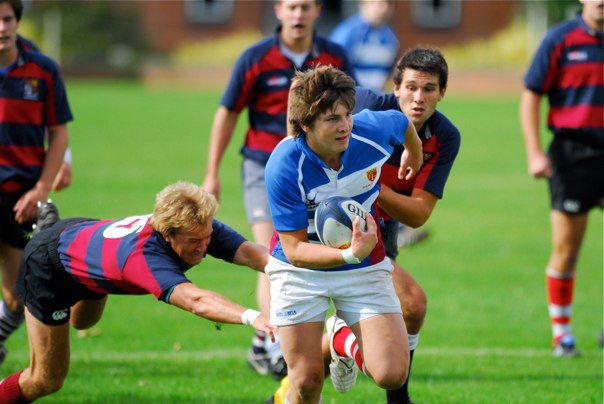 This should not take anything away from a Warwick side that at times played some very exciting rugby; centres Tom Grimes and Josh Noble playing exceptionally well and lock Jamie Collins proving that sometimes it is the size of the dog in the fight which prevails.

The final score line of 33-7 reflected the superior attacking prowess of the Warwick side and was probably a fair reflection overall.

The game was played in fantastic spirit and was well supported by both parents and former pupils. Thanks must go to the catering staff for the post match meal, GAT and MAN for their logistical organisation and Alumni Relations Officer Anne Douglas for her continual support towards OW Rugby. Floreat.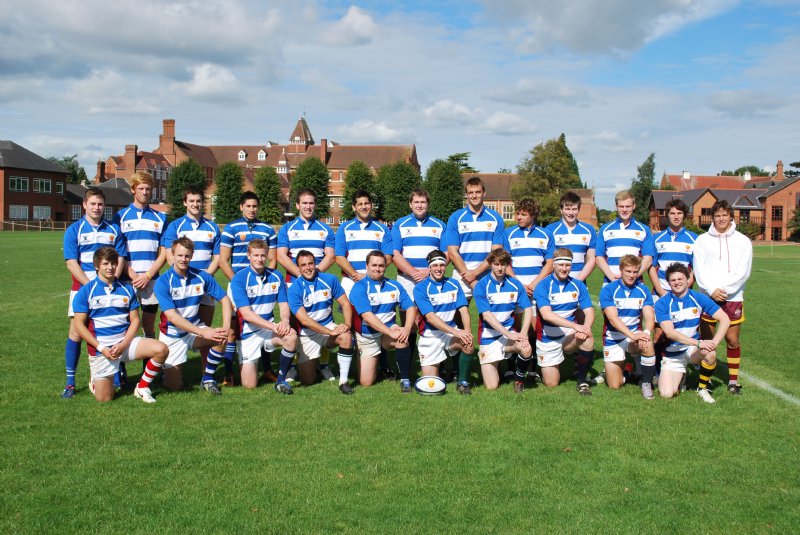 Back l-r: James Astin, Phil Darby, Jimmy Macdonald, Jean-Claude Thompson, Chris Cathcart, Amit Bir, Chris Kroeger, Jamie Collins, Ed Gillespie, Josh Collier, Tom Grimes, James Brown and Will Matthews.
Front l-r: George Edward Hardy, Josh Noble, David Johnston, Will Ward-Jones, Ben Matthews, Freddie Dixon, Ryan McCrickerd, Josh Greig, Sam Miller and Mike Hazelton.

Click here to see a further selection of images from the match.