2012 OW Golf Spring Day
Tadmarton Heath GC, 15 May 2012
The first of the 2012 OW Golf Days started with 16 golfers meeting at Tadmarton Heath GC on a damp and blustery morning in May. A cold wind, rain and some torrential hail made for difficult golfing conditions. Dogged determination and large doses of friendship saw us through the inclement weather to enjoy the day. We were especially delighted to welcome back Ollie Pearman.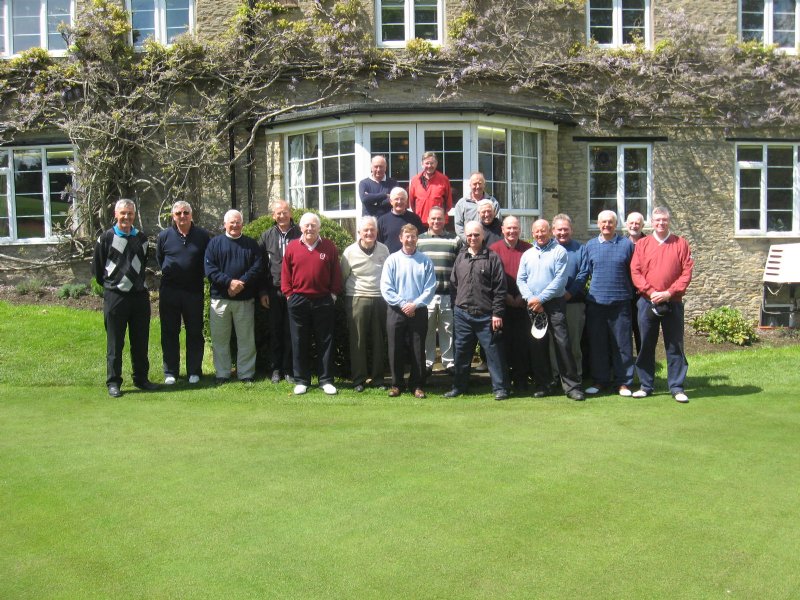 L-r: O Pearman, M Lines, J Abbott, C Mather, J Ayres, A Alderman, P Cooper, G Thorpe, C Kaye, P Baird, J Marcus, M Eykyn, D Rotheram, P Gedge, D Payne, M Barnwell, T Harry, R Simmons, A Dunnell and D Tandy.
Gracey Tankard
Winners with 37 pts: Chris Kaye and Andy Dunnell.
Runners-up on 33 pts: Julian Marcus and John Abbott.
Langley Trophy
Four further golfers swelled the ranks in the afternoon and made for 5 four-balls – very social golf indeed. An individual stableford, played off 7/8 handicap, proved little help to most of the field. The weather was awful. With a special request for there to be "NO slow play" most were very happy to oblige and battled against rain, wind and hail to the 19th hole.
Happily triumphant: Ollie Pearman with 39 pts.
Second: David Payne with 35 pts.
Third: Phil Cooper with 33 pts.
The presentations were made after a thoroughly delicious meal with all successful players receiving a golf ball... or two... or three.
Tadmarton GC hosted us wonderfully, the catering was excellent and yet another great OW Golf Day was had by all.