2012 OW Hockey (January)
As part of their charity fundraising ahead of the Paris Marathon, Old Warwickians Rob Pomfret and Tim Kindt organised a charity OW hockey match. More than £200 was raised for Médecins Sans Frontières, the medical humanitarian charity.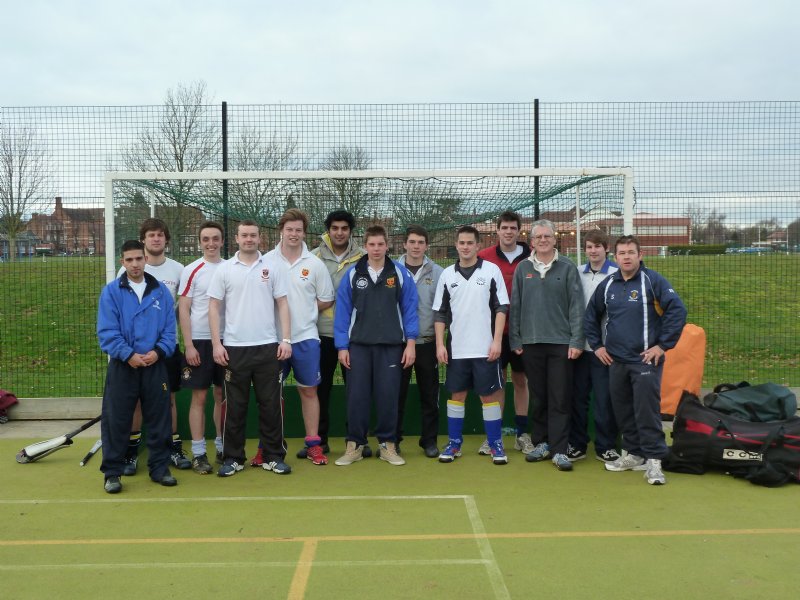 The match, on 8 January 2012, pitted OWs and friends against a well-drilled Warwick Club First XI.
OWs, with McNee, Van Dijk, Devenport and Rodham breaking forward and solid defensive work from O'Sullivan, Hay and Pearson, offered a stern test to the club side, which also featured a few OW defectors, including Baxter and Best.
Despite drawing level in the second half, through a trademark Nagra drag-flick, Warwick Hockey Club ultimately prevailed 3-1, with a goal from Warwick School coach Steve Cook amongst their haul.
The event was a great opportunity to catch up with old friends from several school years and massive thanks go to everyone involved.
Donations in support of the pair's marathon effort can be given at http://uk.virginmoneygiving.com/team/jogslikejagger.