2013 OW Hockey
£1000 raised for local charity 'Molly Olly's Wishes'
OWs reunited to play in the second annual Reeves & Partners Charity Hockey Shield on 18 August 2013, raising more than £1,000 for local charity 'Molly Olly's Wishes'.
Building on the success of the previous year's inaugural event, the tournament brought together five teams from across the Midlands for some light-hearted but competitive pre-season matches. OWs played well, but Coventry & North Warwickshire Hockey Club ultimately took home the trophy on a sweltering day in Warwick.
The event, organised by Rob Pomfret, raised money for 'Molly Olly's Wishes', set up in memory of Molly Ollerenshaw. The charity supports terminally ill children and their families emotionally and financially. Thanks to sponsors Reeves & Partners Chartered Surveyors, Warwick Sports Shop, 'A Bit of a Do' caterers from Warwick and The Mad Museum.
L-r back: John Macdonald, George Macdonald, Scott Angliss, Jack Beard, Aaron Nagra, James Hay, Michael O'Sullivan, Will Vaudry.
Front: Tom Devenport, George Tedstone, Jon Byrd, Ralph Newbold, David McNee, Rob Pomfret.
OWs win Strover Shield at Old Sils
On a gloriously sunny day in September OWs and Old Sils met at the Old Sils hockey club for, we believe, the first time in history. To mark this momentous occasion, the two hockey sides contested for the Strover Shield – aptly named after former headmaster John Strover (WS 1977-88), a hockey player for Great Britain in the 1956 Melbourne Olympics.
A minute's silence was held for the late Ed Shaylor – an Old Silhillian and former Captain of Hockey, who covered premiership and champions' league football games as a professional cameraman.
The game began in true grudge match fashion, with a lot of scrappiness, before Old Sils dominated possession, passing proficiently through the middle and creating a lot of 3 on 2s. However, youth and pace were on our side, allowing OWs to break convincingly and win numerous short corners. These were converted, more often than not, by Gus Grieve and Mike O'Sullivan. An outstanding performance from a rusty George Toms also kept many a Solihull attack at bay, crystallising a resounding 5-3 victory!
Many thanks to all who played and especially to Rob Pomfret and Stephen Tabb for organising the game – which we hope is the first of many!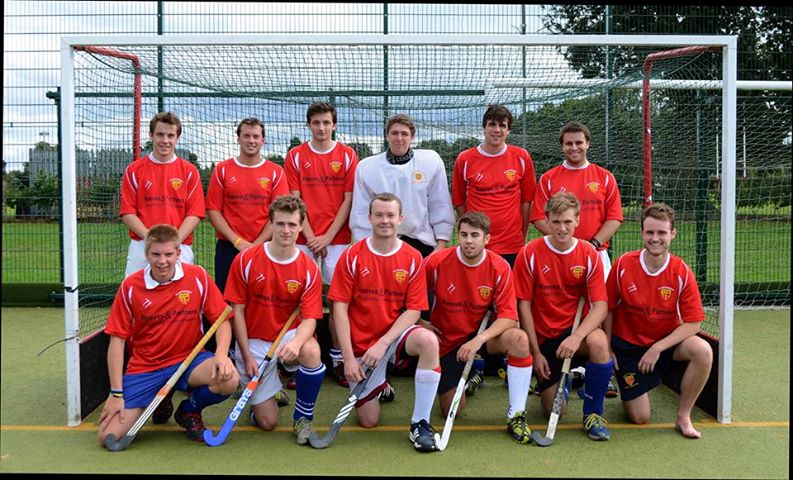 L-r back: Ralph Newbold, Gus Grieve, Will Vaudry, John Macdonald, George Macdonald, Nick Anscomb. Front: Alex van Dijk, Max Brown, Mike O'Sullivan, George Toms, Tom Brown, George Sleath.

If you are interested in playing in future OW Hockey events, please email Rob at rjp503@googlemail.com.