2013 OWs 1st XI vs School
Saturday 29 July 2013
As the British and Irish Lions geared up for their second Test against the Australians the OW's gathered for their annual fixture against the School 1st XI. The Old Boys were welcomed in the fantastic new Halse Pavilion which proved to be the perfect setting for an excellent game of cricket.
The OWs won the toss and with a strong batting line up chose to bat first. Prior to the start of play a minute silence was held for former Old Warwickian and School 1st XI captain Brian Whitlock. Brian was one of the school's finest captains and would have thoroughly enjoyed the game that was played.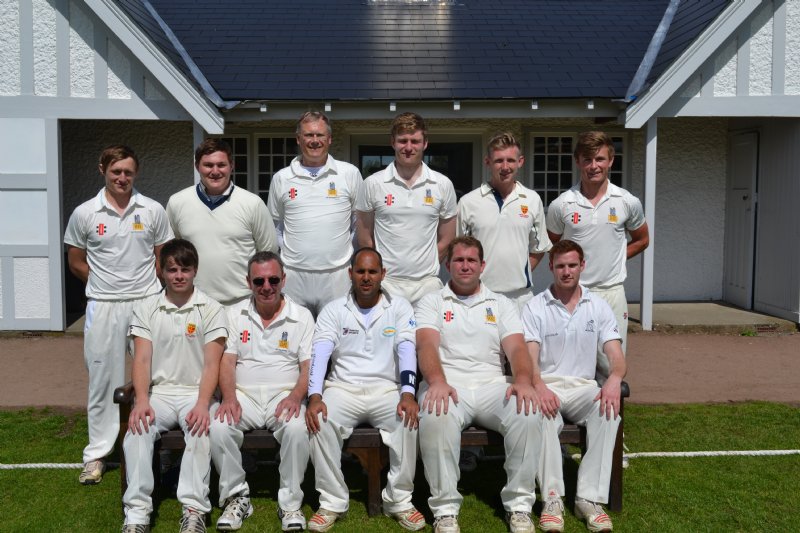 With the loss of Tommy Williams in the first over, skipper Kamal Chhibber's decision to bat first was beginning to raise a few eyebrows. However Tony Crockert and George Tedstone managed to form a solid recovery act and when Crockert was dismissed Tedstone was ably supported by James Williams who scored a very classy looking 40. A couple of quick dismissals before the lunch break brought the School back into the game, however after luncheon interval Tedstone dominated the bowling, bringing up an excellent century, hitting the school attack to all parts of the ground. After a few lusty blows towards the end of the innings the OWs finished on a very competitive 242-6.
The School Openers got off to a flying start with Captain Harry Philpot and Tom Pigot scoring at ease. However a run out from Chris Hazell saw the end of Philpot and some tight overs of spin bowling from Steve Dellow and Chris Kroeger brought the OWs back into the game. Hazell and Atkins returned with some crucial overs taking wickets at crucial times however the runs were still coming from the School. Despite a couple of wickets in quick succession the School managed to see the game through and won with 2.3 overs remaining and by 4 wickets.
Team, back l-r: T Williams, J Williams, S Dellow, A Mather, D Simmons, J Atkins.
Front l-r: G Tedstone, A Crockert, K Chhibber, C Kroeger, C Hazell.