2013 OWs vs School
Stratford Golf Club
28 June 2013
Looking to retain the Jack Marshall Trophy, OWs fielded two new team members namely, Malcolm Eykyn and James Yearsley to face the might of the School's young and talented golfers. Teams of 6 paired up to play 4-ball better-ball match play, played off ¾ handicap difference.
Battle commenced at 5pm at Stratford-on-Avon Golf Club. Steady drizzle made playing conditions unpleasant and testing. However the weather did clear to leave the final few holes much more playable.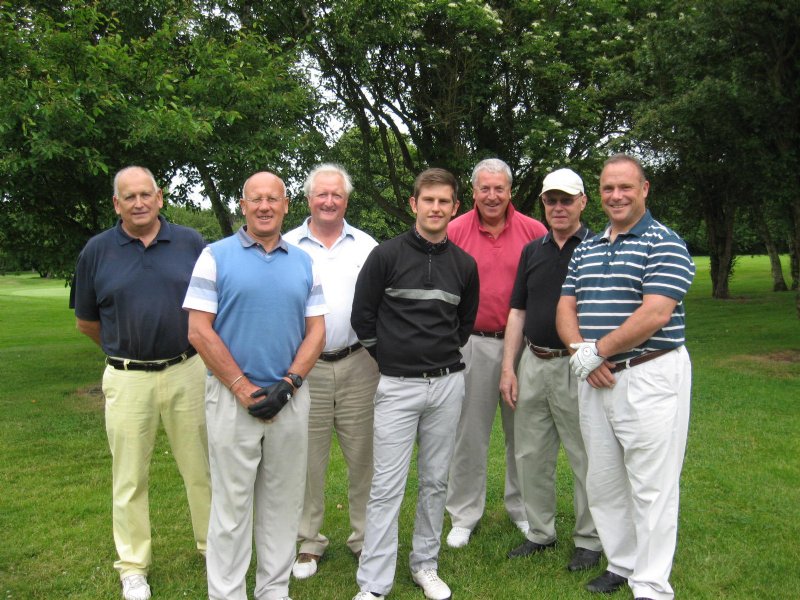 Pictured l-r: Chris Hart, Mike Barnwell, Graham Carter, James Yearsley, John Elson, Malcolm Eykyn and Julian Marcus (capt).
The new OW pairing of James Yearsley (2) and Graham Carter (11) played the very talented and long hitting Fitzpatrick brothers. James shot a gross 68 and Graham's two hole victories secured a 2 and 1 winning margin – the best possible start!
Our second string of Malcolm Eykyn (14) and Chris Hart (13) found the school partnership of C Koolhaven (7) and H Brown (9) a well practised pairing and difficult to contain. The school forged ahead late in the game and won 2 and 1.
Mike Barnwell (13) and John Elson (9) battled doggedly against G Gill (5) and R Perry (15). Nip and tuck all the way round. It came down to the last 3 foot putt from Perry who kept his head and sank a good putt under tremendous pressure - winning the hole and the match for the School.
A truly nail biting finish. Final score: School 2, OWs 1.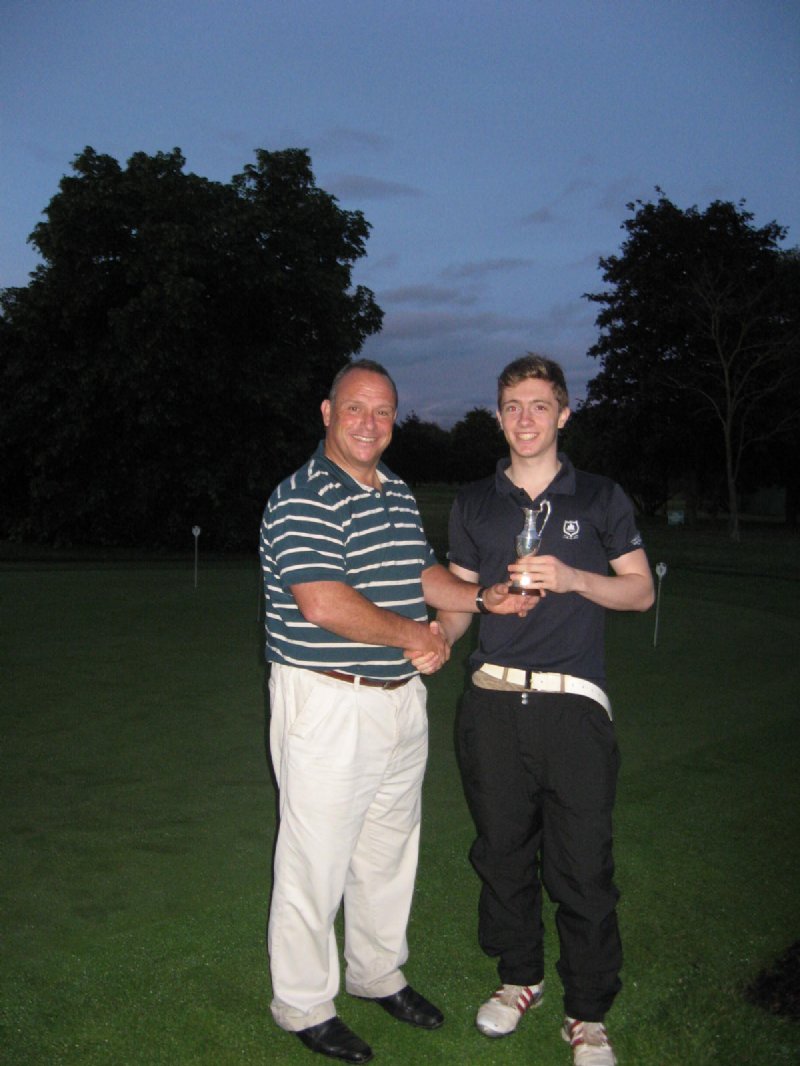 The Jack Marshall Trophy was presented to Cameron Koolhaven by Julian Marcus and was returned to the school's trophy cabinet.
A huge thank you for the support of the OW team members and well done to the school. The Trophy surely must be coming home next year!