2014 OW Cross Country
Thames Hare and Hounds Alumni Race 2014
The Thames Hare and Hounds 62nd Alumni Race was a first for OW veterans Jack Thornton (WS 1951-58), Dave Phillips (WS 1955-61) and Martin Garrett (WS 1965-72).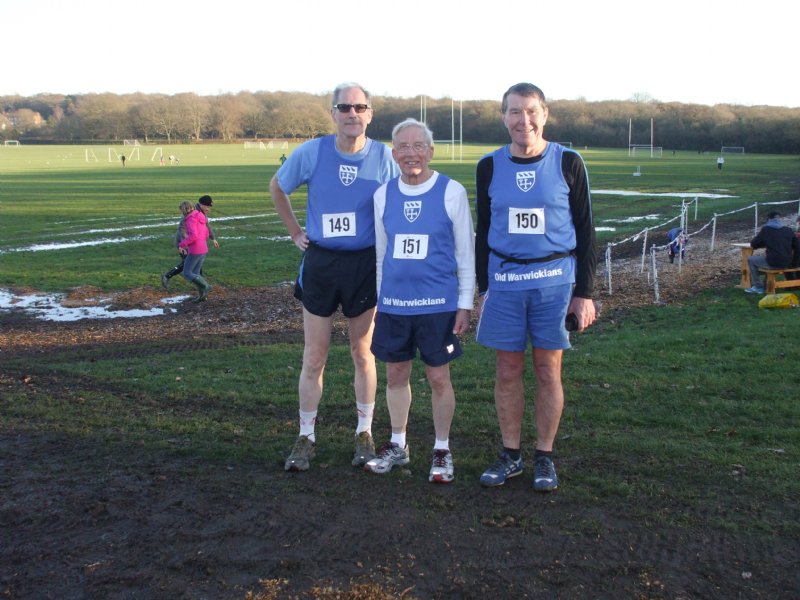 The race, five miles up and over Wimbledon Common in early December, was across very tough terrain, through woods and along muddy trails.
Simon Wurr (WS 1988-95) has run the race many times (winning it in 2007, 2010 and 2013) but this was the first time, as far as we're aware, that an OW team had competed. For Jack Thornton especially, getting fit and taking part was a great personal challenge. His wrong turn through the woods has made him even more determined to take part in 2015.
Many congratulations to the OW team, who were placed third in the Over 60s race (despite the wrong turn!).