2015 OW Rugby
Please like 'Old Warwickians Rugby' on Facebook and follow @OWsRugby on Twitter to keep up with the latest OW Rugby developments.
With thanks to Gerard Rhodes and Joe Blake.
Cronk-Cunis U21s Festival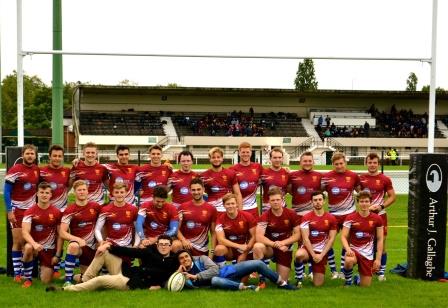 Back: Josh Hickman, Harry Salisbury (non-OW), Josh Fox, Noah Thorne, Tom Howard, Edward Hughes, Joel Othen-Lawson, Devon Berrington, Nicholas Chesher, Willie Priestley, Harry Abell, Gus Gillespie. Front: Carrick Waldron, Matt Riley, Henry Stride, Bryn Grantham, Gerard Rhodes, Tommy Jones, Sam Ackers, Kiron Phillips, Tom Johnston-Smith .Lying Front: Gareth Horrocks, Saul Ashgar.
A strong squad of 21 OWs travelled down to Richmond in terrible weather conditions on August Bank Holiday Monday. A no-show forced the boys to take on an extremely quick Wellington Old Boys side at 10s, shortly followed by a tough, close-run encounter with a sizable pack from Monmouth.
Tries from Grantham and Jones were not enough to overcome the well-drilled Wellington opposition and a skilled yet makeshift front-row struggled against heavier forwards later on. Despite this, Stride distributed the ball he received well at 10 and Fox stood out in the forwards, tackling hard against opposition three years his senior.
The day may have been something of a wash-out in the conditions but the OWs will be back next year with a new squad and will hope to build on this year's effort.
Many thanks to Gareth Horrocks OW for kindly sponsoring our tournament kit with his new 'Fair Office' app.
OWs vs Old Silhillians, 12 September 2015
Old Warwickians just lost out to Old Silhillians 14-7 in the 2015 fixture. Though the boys conceded two early tries after a period of relentless Solihull pressure, they persevered and came back to dominate the game. Unfortunately OW pressure was rarely converted into points and it was not until the last quarter that Matt Riley had a try disallowed and Bryn Grantham later crashed over to finally put points on the board. Credit is due to Solihull for taking their chances and also to those OWs who played so well out of position due to the small squad size.
Many thanks to Joe Blake for putting a team together and leading the squad on the day. OWs eagerly await the 2016 rematch!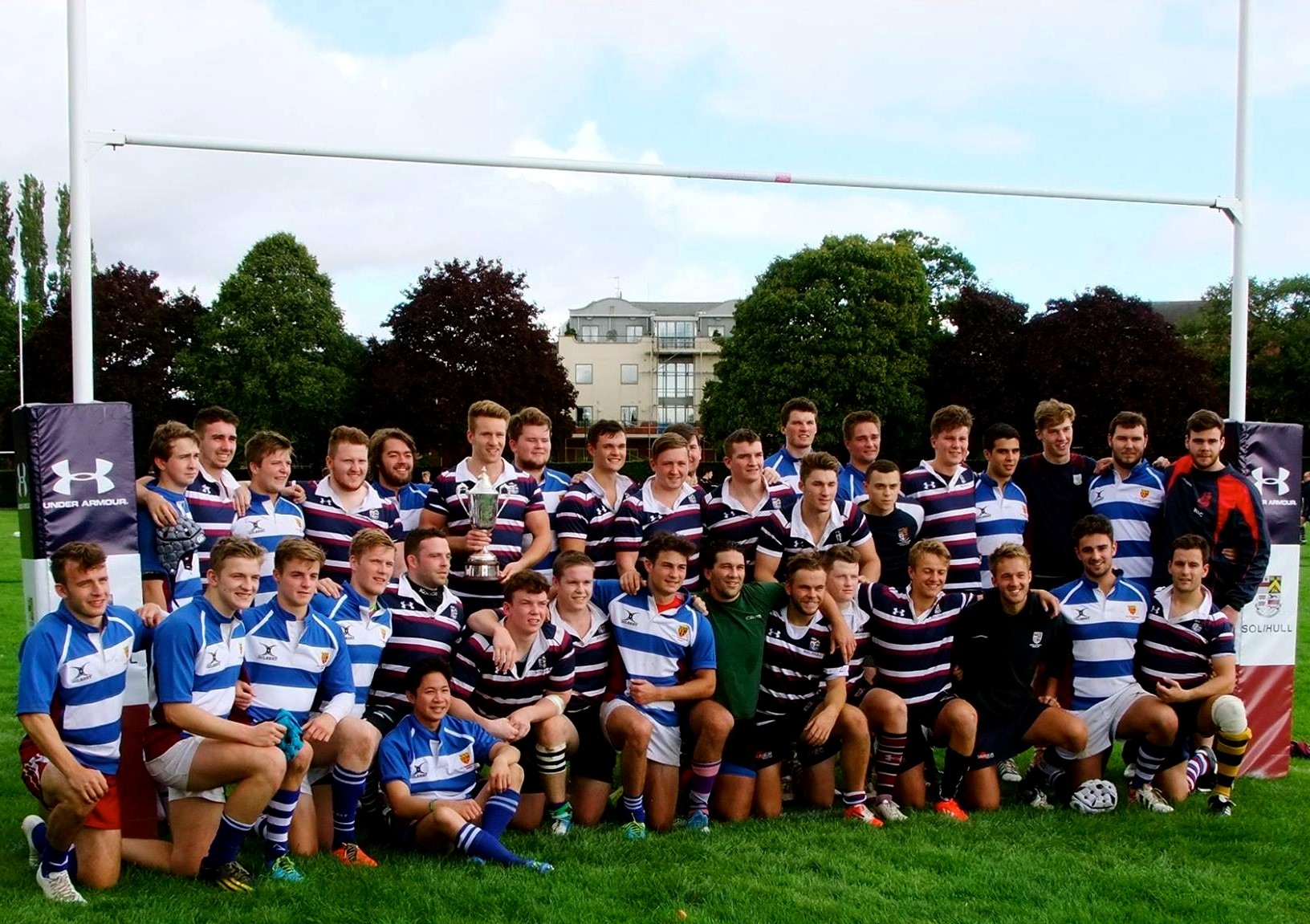 OWs Back: Alastair Harryman, Joe Blake, Ollie Matthews, Jake Byrne, Fergus Smithers, Karl Nielsen, Noah Thorne, Phil Lucas. Front: Gus Gillespie, Josh Fox, Henry Stride, Matt Riley, Stephen Ho, Bryn Grantham, Gerard Rhodes.