2016 OW Cricket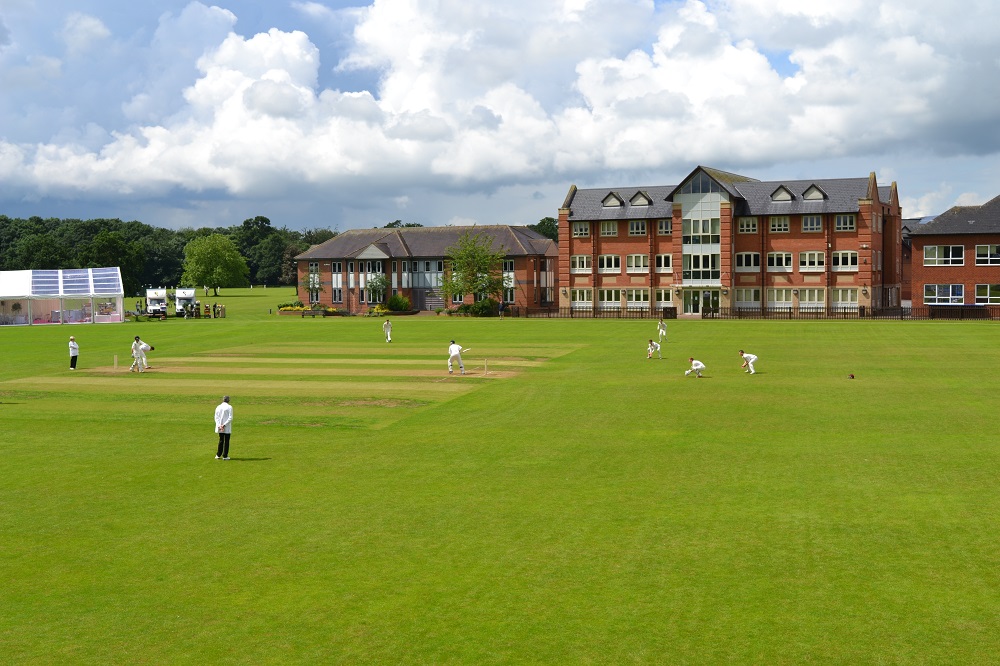 It was great to see many OW cricketers back at school on 25 June for the annual OW and school matches against the school.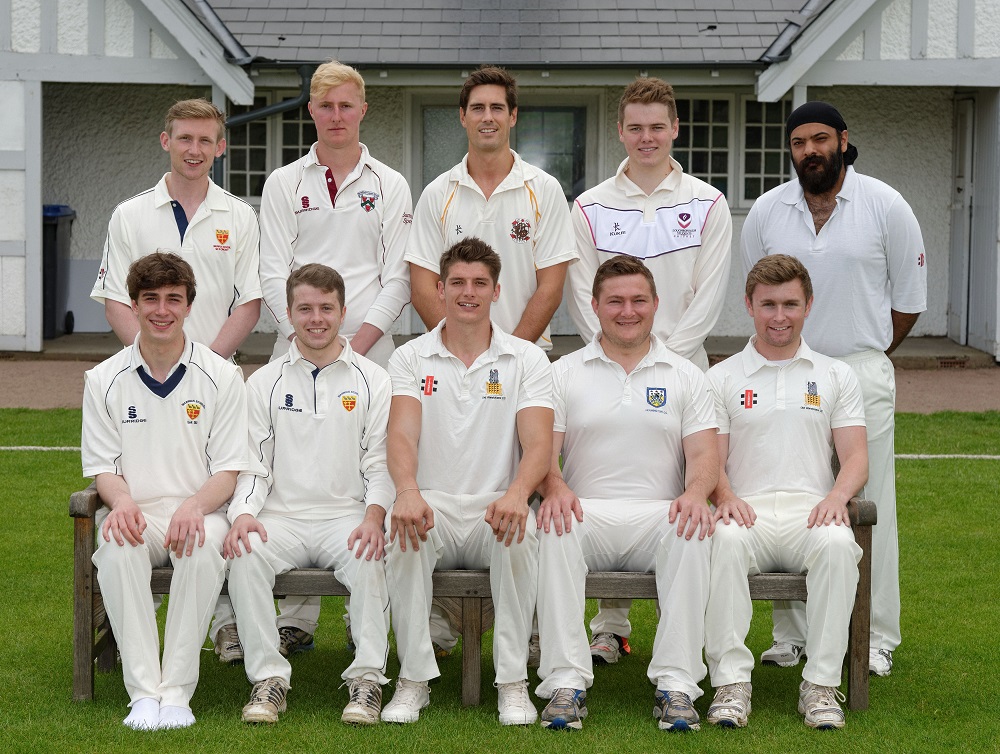 Back: Daniel Simmons, Charlie Blake, Sam Wood, Jake Salmon and Manpreet Gill. Front: Greg Sutcliffe, George Tedstone (wk), Ben Howard (c), James Williams and Jack Atkins.
With variable and unpredictable weather, the OW first team won the toss and elected to bat. They got off to a good start but rain continually forced the players off, reducing the overs along the way. After the final rain delay OWs were left with 15 overs remaining from their newly allocated 30 and, as such, were forced to accelerate. Sam Wood led the way with an exciting 91, while Ben Howard supported him with 59 from 53 balls, resulting in a score of 210-5.
Unfortunately, the OW bowling was not as successful, and the school 1st XI had little trouble knocking off the required target with 7 overs to spare.
The enjoyment of catching up with old friends ensured a great day was had by all involved.
Sadly OWs were unable to muster a team for the preliminary round of this year's Cricketer Trophy. OW cricket cups were awarded on the basis of the OWs vs school game: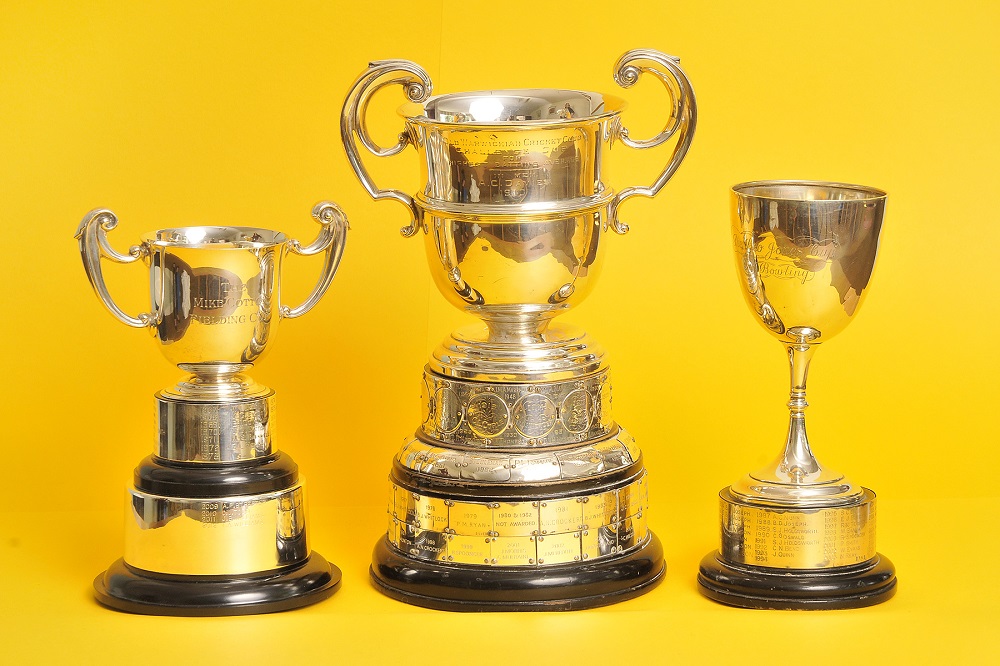 Mike Cotton Fielding Cup - Dan Simmons
Leo Jones Bowling Cup - Gregory Sutcliffe
OW Batting Challenge Cup - Sam Wood.
Thanks to the many OWs who turned out to play the school 2nd and 3rd XI. A relaxing day's was enjoyed despite the occasional downpour. A very entertaining 2nd XI game saw the school take victory. Highlights included some superb hitting from Andrew Dellow, whose 36 included 3 sixes and 4 fours, and a wonderful catch from Dan Myers. OWs enjoyed a good win over the school's 3rd XI. Good bowling from Satsavia, coupled with good opening batting from Dan Marcus, kept the runs ticking over.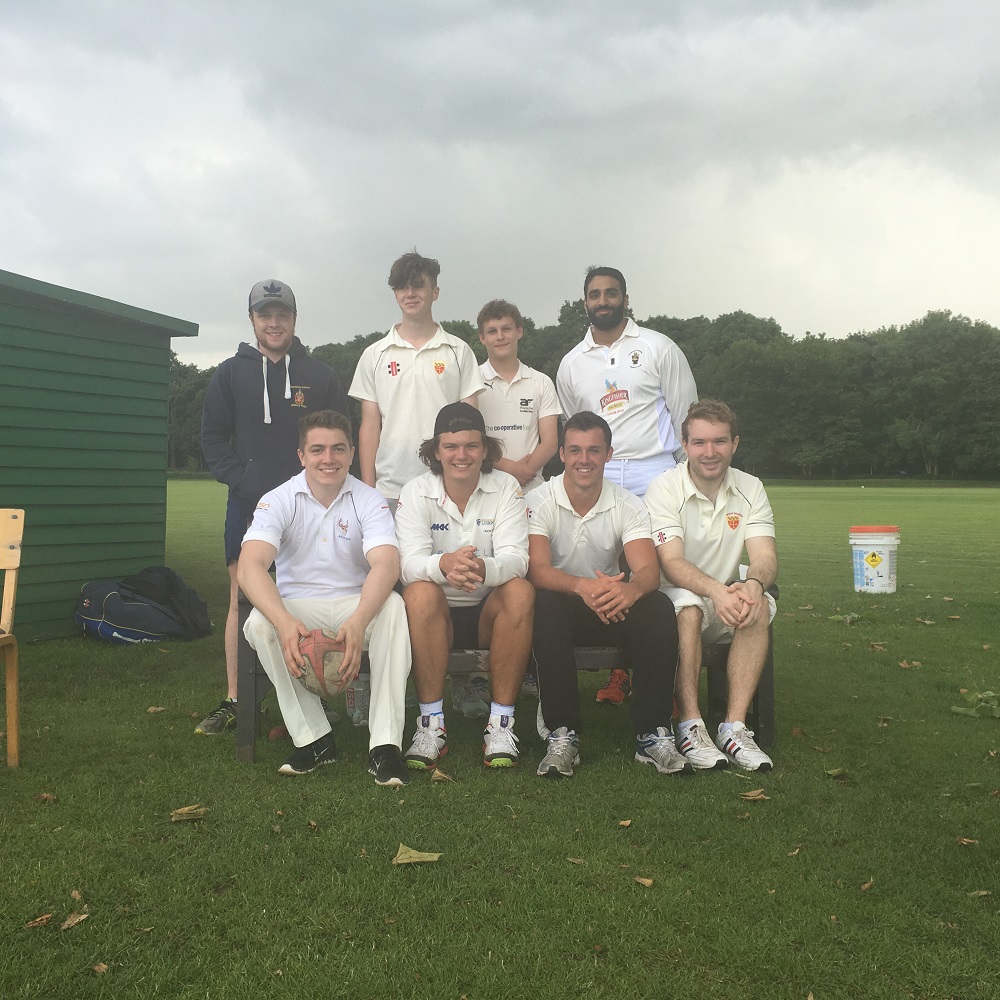 2nd and 3rd team OWs and WS boys. Back - Toby Whelan, Andrew Dellow, Ben Church, Gurjeev Satsavia. Front - Tom Hunt, Alex Wood, Dan Marcus and Nic Chesher.
Huge thanks to Simon Francis and Jon Stone for organising the school teams and to Tommy Williams, Ben Howard, Tom Hunt and Alex Wood for captaining and supporting OW cricket this year.