2017 OW Cricket
The Cricketer Trophy
Old Warwickians played in this year's Cricketer Trophy, a knock-out tournament for former pupils of 16 schools. With a bye in the first round, Old Warwickians played Old Elizabethans in round two. OWs struggled against a strong side of Old Elizabethans from RGS Worcester. OWs scored 153 runs in their innings, with Harry Philpot (71) and Reuben Arnold (37) being the major contributors. Old Elizabethans began the chase strongly with Neil Pinner scoring 76 runs off just 44 balls, leading to a 7 wicket victory. Jon Byrd, the only recognised seam bowler for OWs, took 3 wickets.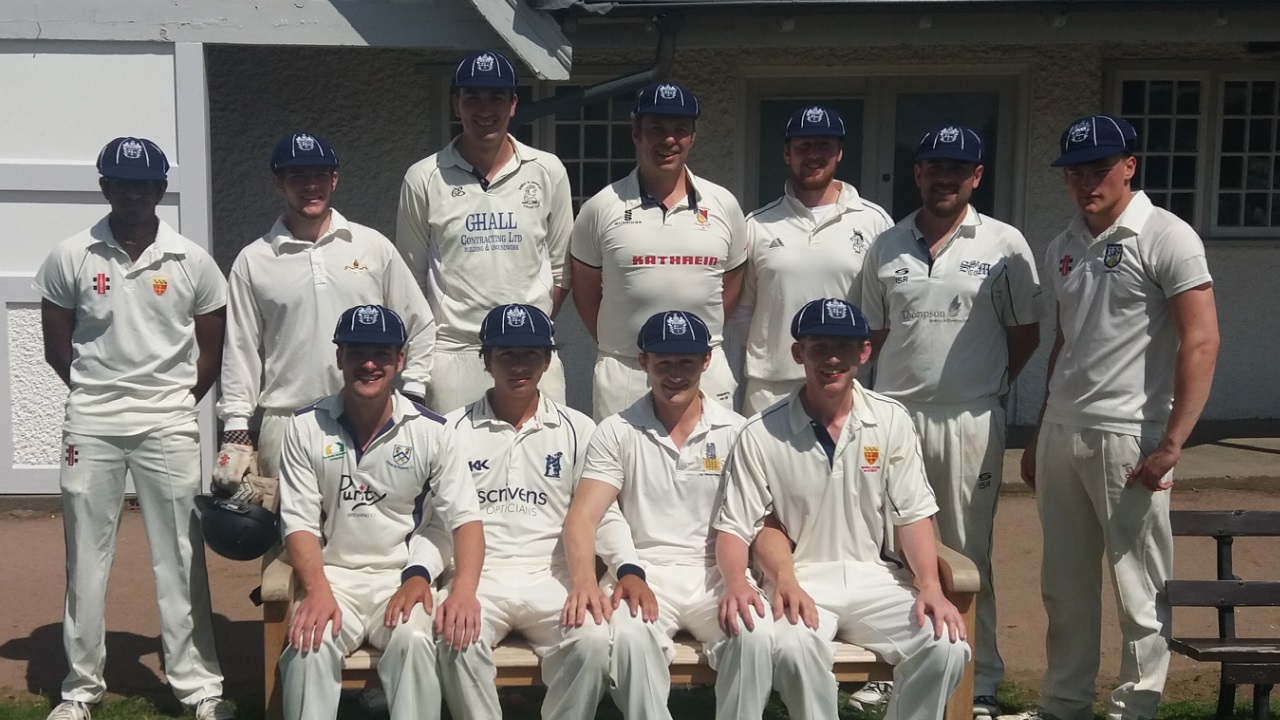 Top: Sachin Sudhakaran, Harry Philpot, Lawrence Bywater, James Wilson, Reuben Arnold, Ian Reynolds and Sam Forster. Bottom: Jon Byrd, Nick Couzens, Tommy Williams (capt) and Dan Simmons.
OWs vs. School
Sat 8 July 2017
It was another extremely enjoyable day for OWs who came out on top in their match against the school 1st XI. School batted first and were pinned down early by some tight bowling from openers Jack Atkins and Greg Sutcliffe. OWs continued strongly with excellent fielding performances by all, most notable being Barry Dalby (over from South Africa). As school fought back it was Daniel Simmons, showing himself to be one of the finest exponents of spin on the old boys' circuit, who proved the difference by taking two key wickets.
In reply, OWs started well but were soon pegged back as wickets started to fall. However a superb partnership by the Williams brothers, resulting in a half century for Tommy, led the old boys to a well-deserved victory.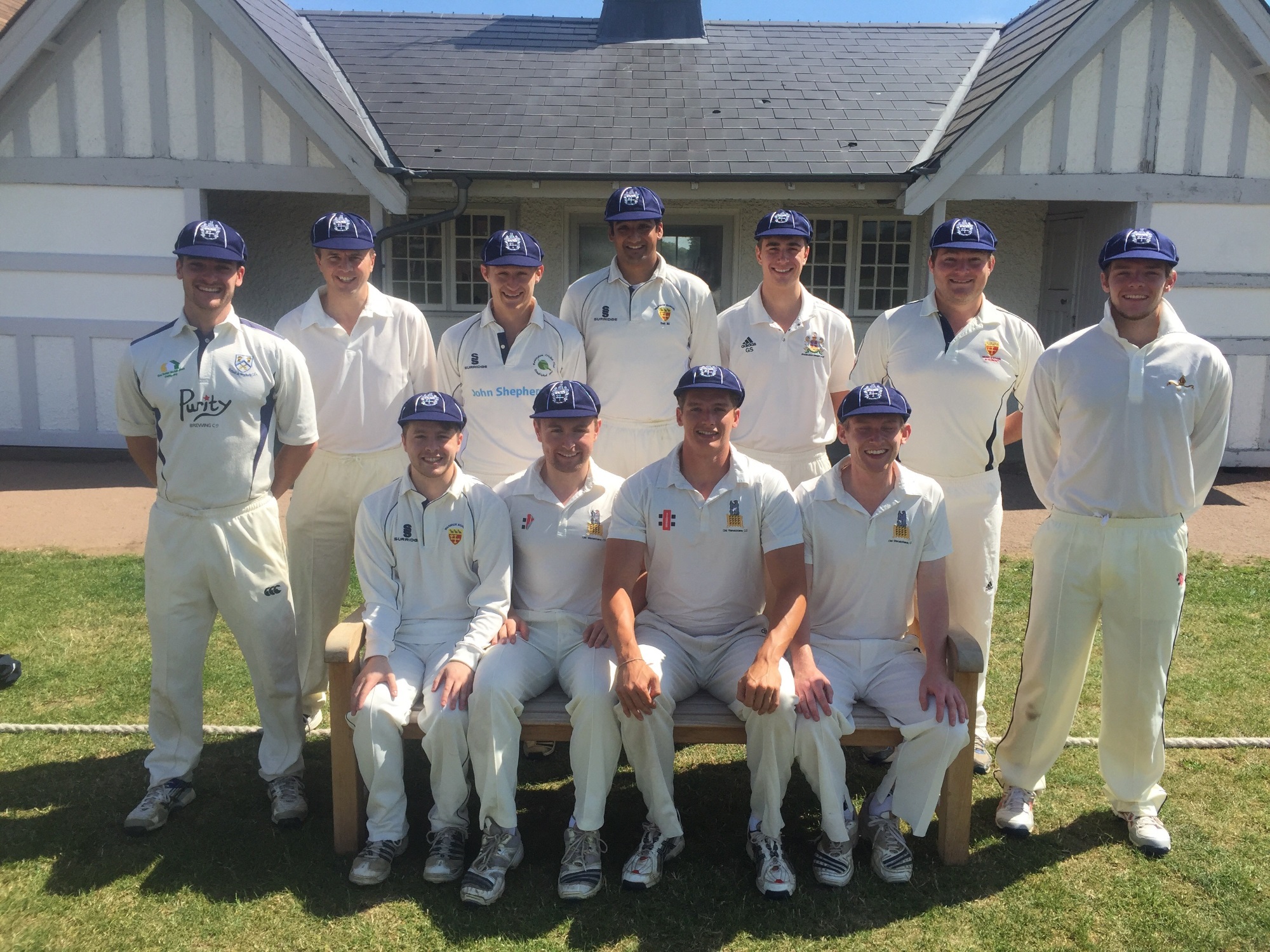 Back: Jon Byrd, Barry Dalby, Tommy Williams, Ajinkya Gothoskar, Greg Sutcliffe, Jimbo Williams and Harry Philpot. Front: George Tedstone, Jack Atkins, Ben Howard (capt) and Daniel Simmons.