2019 OW Hockey
OWs vs Old Sils, 7 September 2019
In their annual encounter, Old Warwickians finally relinquished their hold on the Strover Shield by losing on penalty flicks to Old Silhillians.
With Old Silhillians' players having left school no more than three years ago, and boasting a larger squad too, OWs faced an uphill battle from the start. But after going behind, OWs quickly levelled the game through Ollie Hobbs. The resolute defending of Andrew Westrope, Phil Foster, Ralph Newbold and George Toms kept OWs even at the break.
OWs dominated the second half, with George Holding, Jacob Fenwick and Hobbs connecting well up front, only to see the Old Silhillians' keeper make a string of fantastic saves to keep OWs at bay. Although Old Sils scored late on, OWs struck back immediately with another from Hobbs, this time a clever deflection.
No winner could be found, so the game went to penalty flicks, with the Old Sils keeper again pulling off some brilliant saves to clinch victory.
A high quality game and thanks to everyone who got involved.
After many superb years' service captaining OWs, Rob Pomfret has relinquished the role. Dan Murray will now be taking forward the organisation of the OW hockey team. Please email him on murrayd1616@aol.co.uk if you are interested in playing.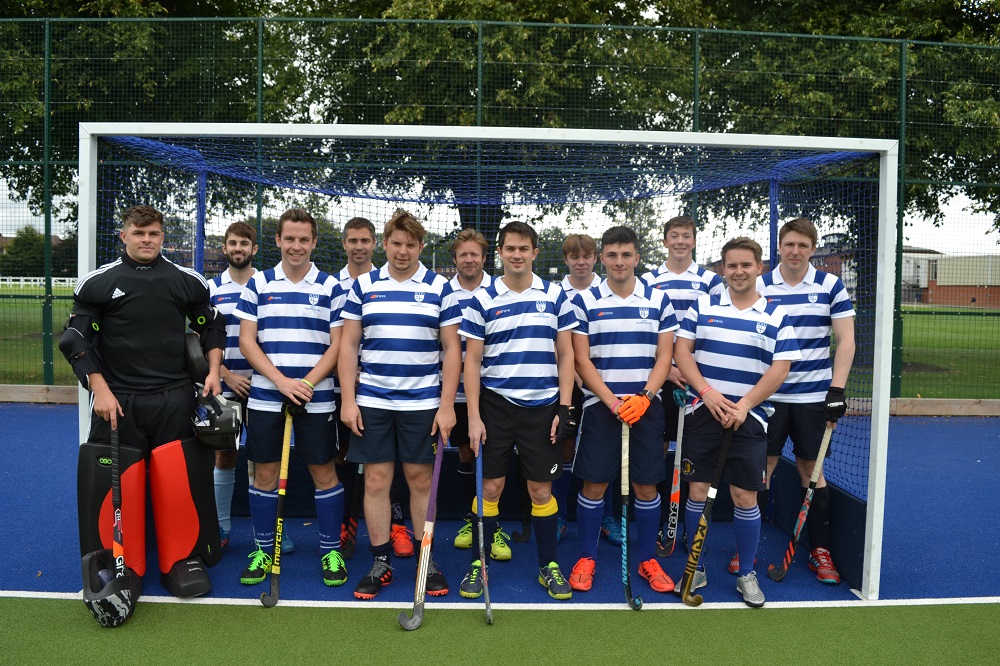 Back: George Toms, Phil Foster, Andrew Westrope, Ollie Hobbs, George Holding, John Macdonald. Front: Ollie Tubb, Ralph Newbold, Alex van Dijk, Rob Pomfret, Jacob Fenwick and James Druce.