OW Real Tennis
With thanks to Norman Hyde, OWs met on 6 July 2014 at Leamington Court Club to mark the School's anniversary.
A number of real tennis matches were played over the course of the day in this unique and special venue.
Norman Hyde / Adam Coleman beat James Hay / Andy Dawkes 6-3,5-6,6-3.
Tom Lewis / James Hay beat Charles Harcourt / Guy Stanton 6-3,5-6,6-5.
Norman Hyde / Adam Coleman beat Will Todd / Andy Dawkes 6-5, 1-6.
James Hay beat Will Todd 6-3, 6-2.
The highlight was the top singles:
Charles Harcourt beat Tom Lewis 6-5, 6-3. Harcourt went 4-0 down whilst assessing his opponent, then attacked with great length shots particularly to Lewis' back-hand. The classical floor game triumphed.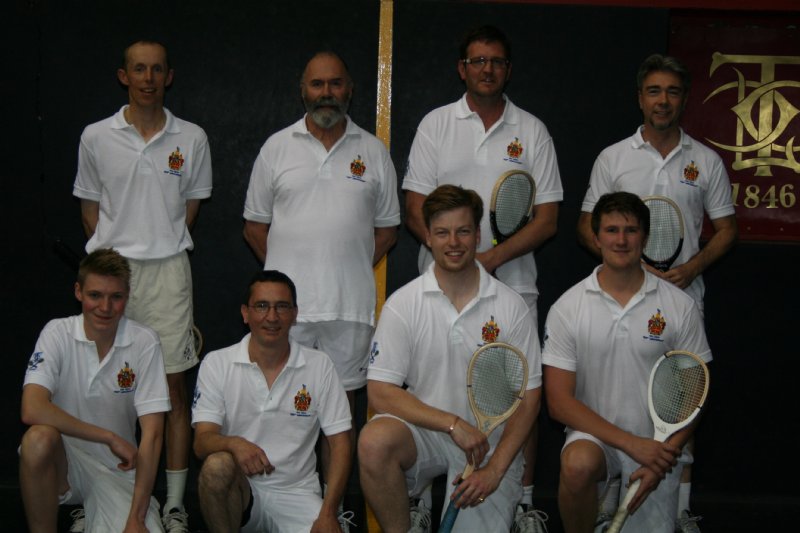 Back, l-r: Charles Harcourt, Norman Hyde, Guy Stanton, Andy Dawkes. Front: Will Todd, Adam Coleman, James Hay and Tom Lewis.