The JMA Marshall cricket bell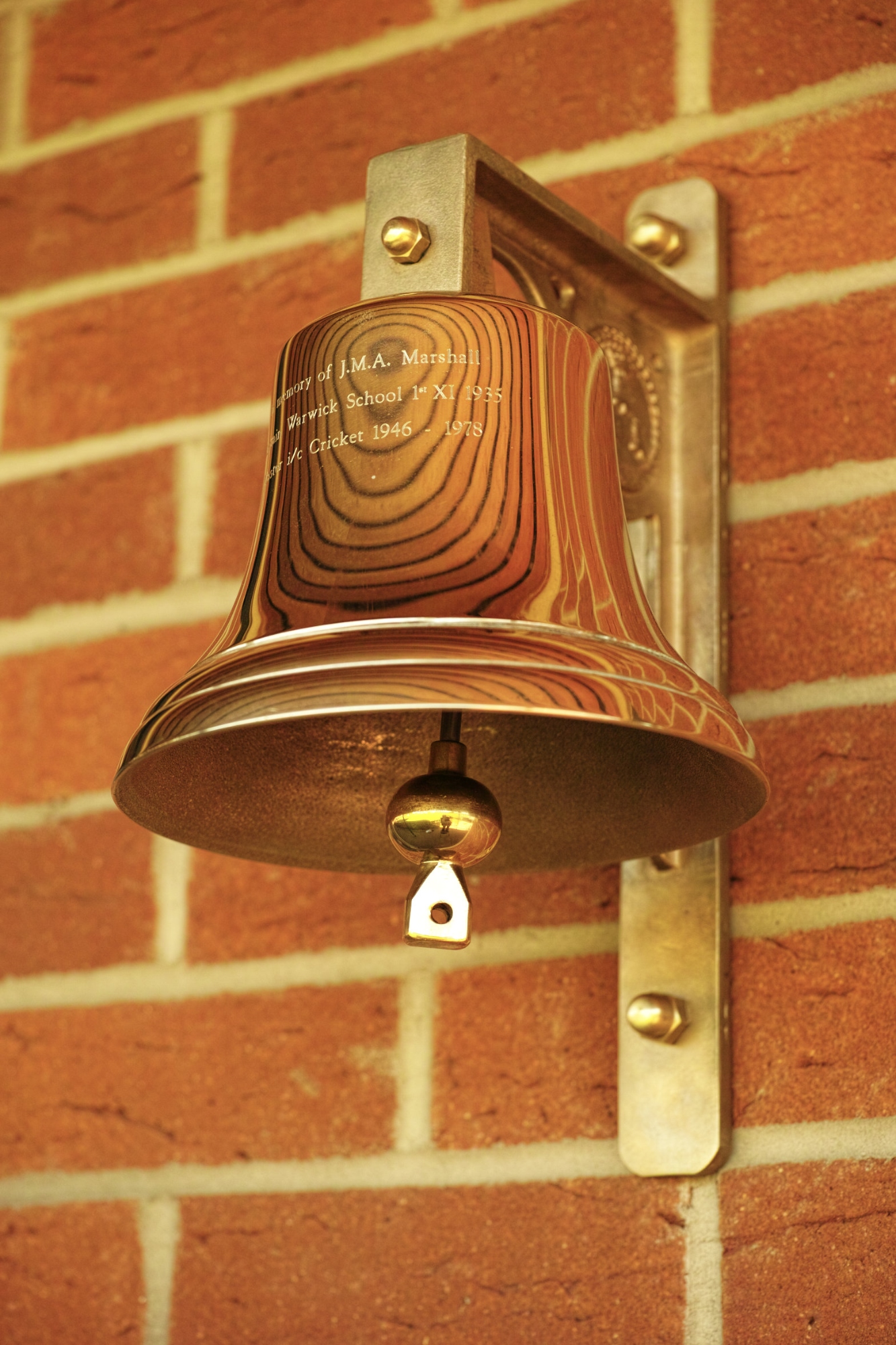 A number of former OW cricket captains, players and staff gathered on 27 June 2015 for the inaugural ringing of the new JMA Marshall cricket bell.
Jack Marshall served Warwick School for half a century as boy and master. Entering the school in the Upper Fourth in 1930, he quickly made his mark, and was awarded a Governors' Foundation Scholarship in 1932. He took the newly created Guy House from bottom to top of the Cock House Competition with his personal effort in the cricket competition. He left in 1935 as Captain of School and of Cricket, Captain of Fives for his last three years and a 1st XV cap.
Jack spent the next three years at St Paul's College, Cheltenham, returning to Warwickshire in 1938 where he took a teaching post for a year before joining the Army in the Physical Training Corps, rising through the rank of Lt Col in the Royal Artillery and spending most of WWII in the Middle East.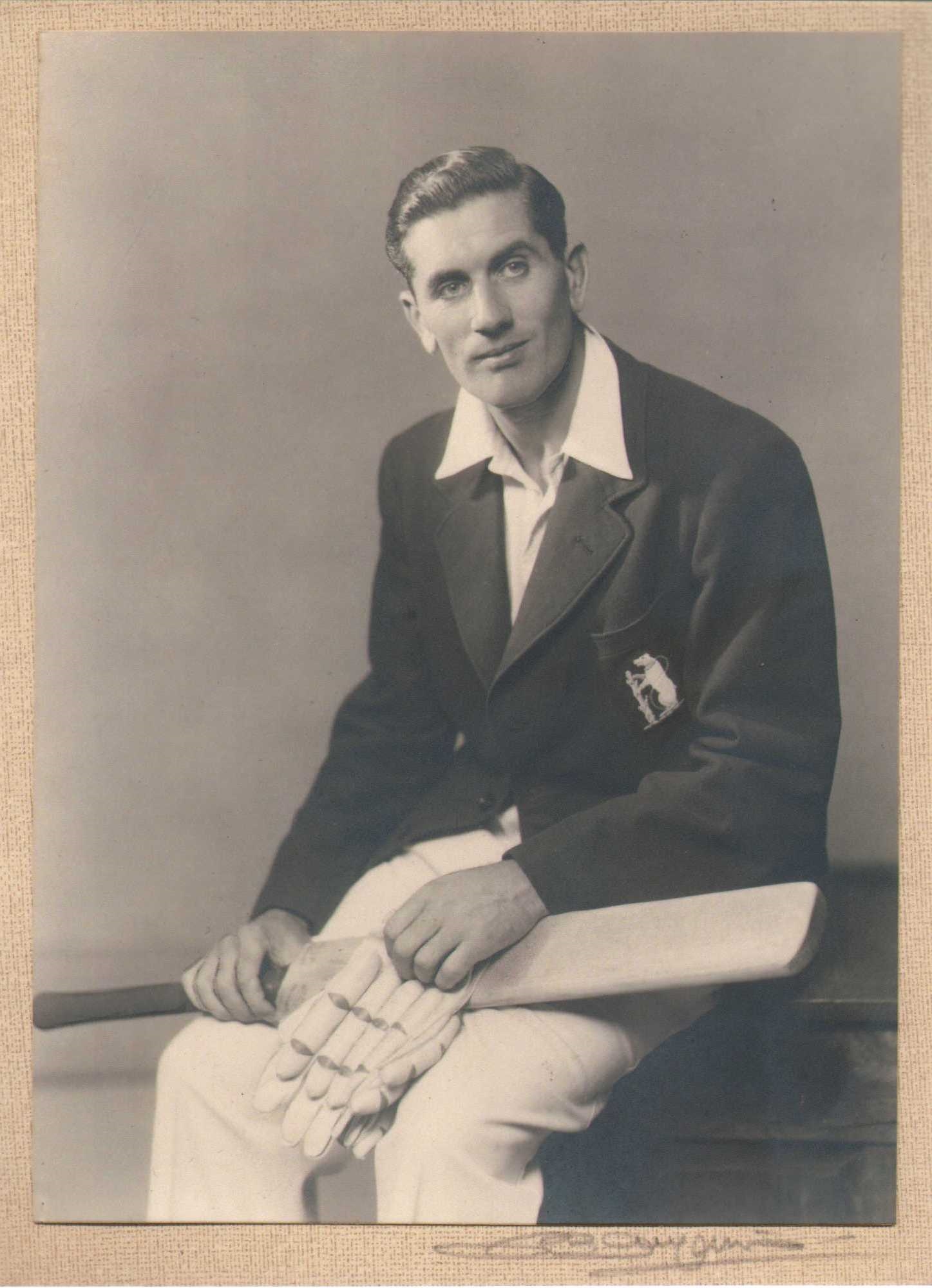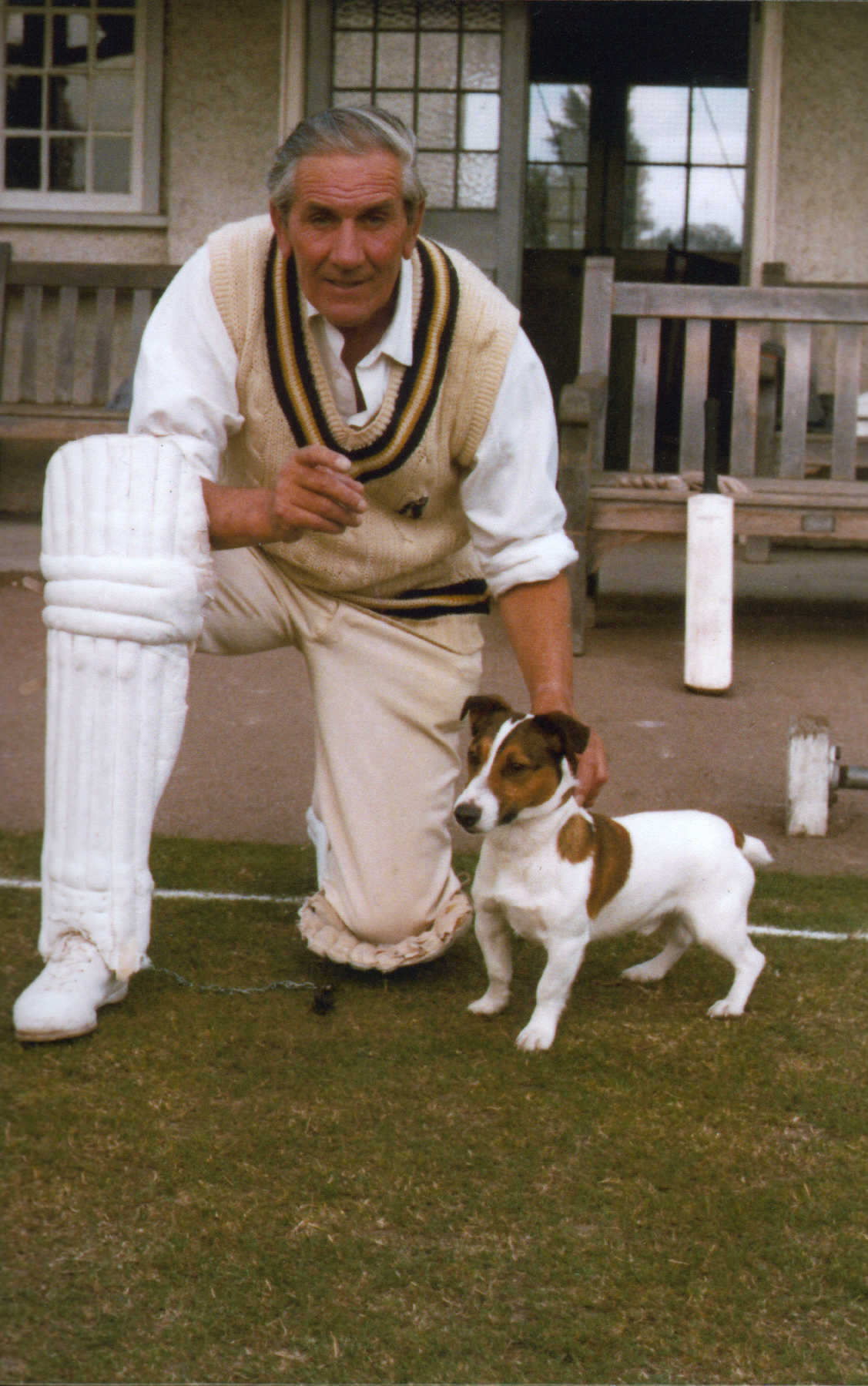 In 1946 he accepted the invitation of Headmaster, AHB Bishop, to join the Warwick School staff 'to give much valued help with games and take charge of the third form'. The following year he became responsible for the Junior School and Games throughout the school. His personal influence was reflected in the strengthening of school fixture lists, with many young men going on to represent the county or country.
Jack did much for the Old Warwickian Association on the sport and social side, organizing many successful cricket and rugby matches. In 1967 activities celebrating his 21st birthday as Chairman of the Games Committee were very well supported, and included a memorable cricket match between JMAM's XI and an OW XI.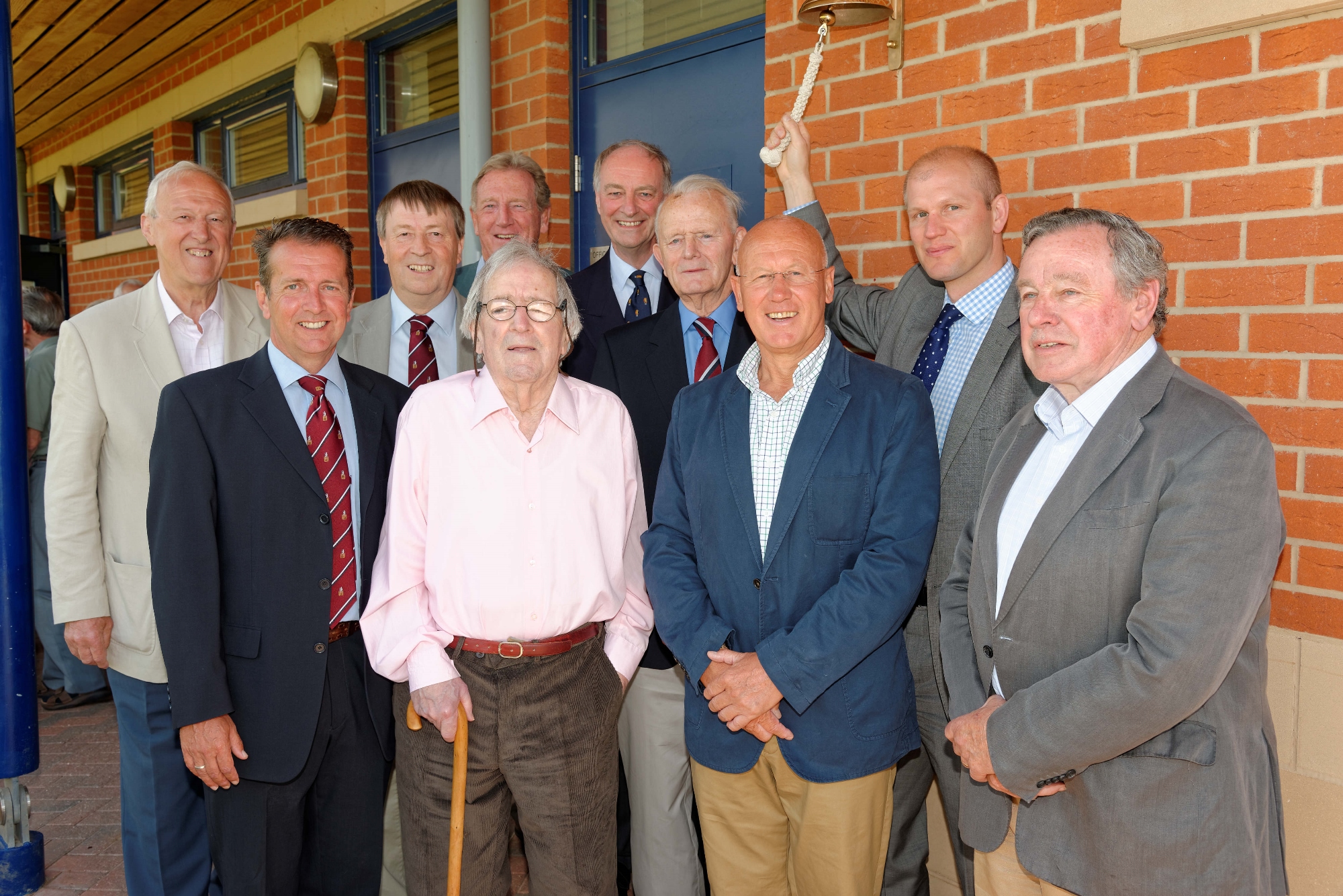 Former cricket captains and staff join the Head Master in ringing the new bell. L-r: Mike Smith, Geoff Tedstone, Tim Shenton-Taylor, Ralph Thornton, Ian Moffatt, Sir David Foskett, Mike Cook, Mike Barnwell, Head Master Gus Lock and Paul Ramage.