Warwick School Uniform in the 1920s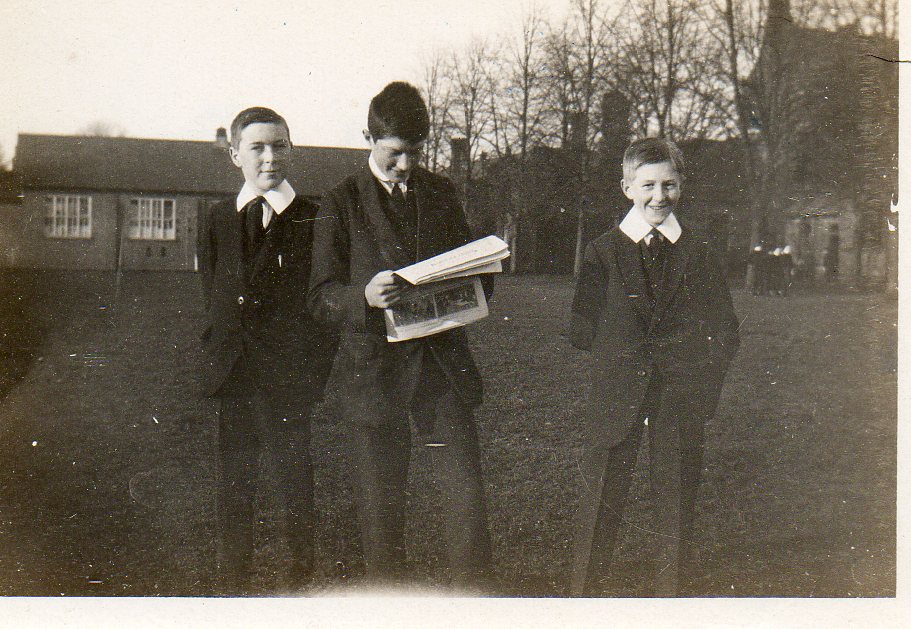 Before G. A. Riding introduced the "modern" blue school uniform (and school crest) in the early 1930s, the predominant colour was black. This was "to ensure uniformity and simplicity in Dress".
It is clear from a set of pupil reports dating from 1923 – 25 what the uniform requirements were at this time. It is not yet known, though, exactly when this attempt at standardisation was introduced.
Jackets and waistcoats to be of "some plain black material".
Trousers to be black or dark grey.
Neckties to be black or dark navy blue.
Broad Eton Collars outside the jacket for all boys under 5-ft 6-in.
The earliest whole-school photograph that we possess was taken in March 1920, and the majority of the boys on it are wearing the Eton Collar. A few sixth-formers are still being forced to wear this unpopular item of clothing, and it is a mystery as to why the requirement was height-related, and not age-related. Indeed, the average height for adult men in 1920 was only 5-ft 6-in (1.68m).
G. N. Frykman 2018