Early Beginnings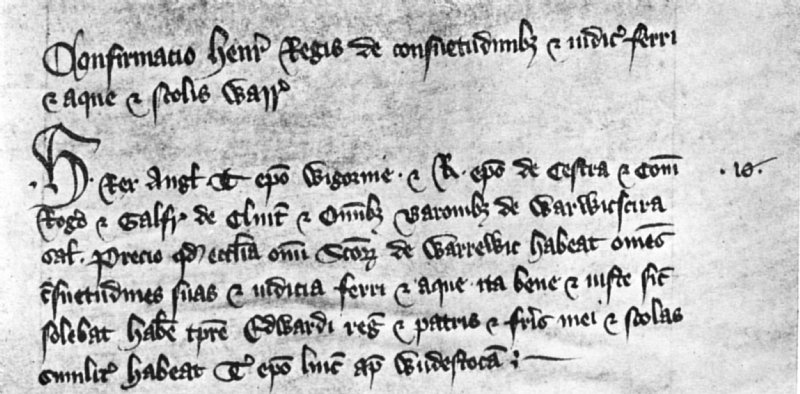 Warwick School is the oldest surviving boys' grammar school in the world. It was active in the time of King Edward the Confessor (reigned 1042 -1066) and probably for a century earlier, most likely in the grounds of Warwick Castle.

By 1477 lessons were held in the old church of St John the Baptist in the Market Place, and the school was still there when King Henry VIII re-founded it as "The King's New Scole of Warwyke" in 1545. At this point the new grammar school moved to what is now the Lord Leycester Hospital, and later on to St Peter's Chapel over the Eastgate, now part of King's High School for Girls. We are still not quite sure where the school was in the 17th century, but it had a couple of notable schoolmasters in the form of the epigrammatist John Owen (WS 1595-1622) and Rev Thomas DuGard (WS 1633-49), who did so much to record the history and daily life of the school in his Latin diary.
The grammar school moved to the disused mediaeval buildings of the Vicars Choral in St Mary's churchyard around 1697, and stayed there for the next 200 years. Despite initially thriving, with up to 60 boarders, by the end of the 18th century "there were no boarders and very few, if any, free scholars". The 50 year tenure of Rev George Innes as Master began in 1792. The school's fortunes once again fluctuated wildly. Educational reforms and the shake-up of local charities dramatically improved the school under Rev Herbert Hill (WS 1842-76), and a modern curriculum was introduced. It was only in 1871 that a list of the 50 or so pupils attending the school began to be kept! Three new schools were proposed in the 1870s. They had all begun operations by 1879:
The King's Grammar School, on a new site south of the River Avon, with a classical curriculum
The King's Middle School in The Butts, providing a "commercial education" for "less academic" boys
The King's High School for Girls, in Landor House, Smith Street.