Post-War Stability and Growth
By the time A. H. B. Bishop retired in 1962, there were 742 pupils and 44 staff in the senior and junior schools.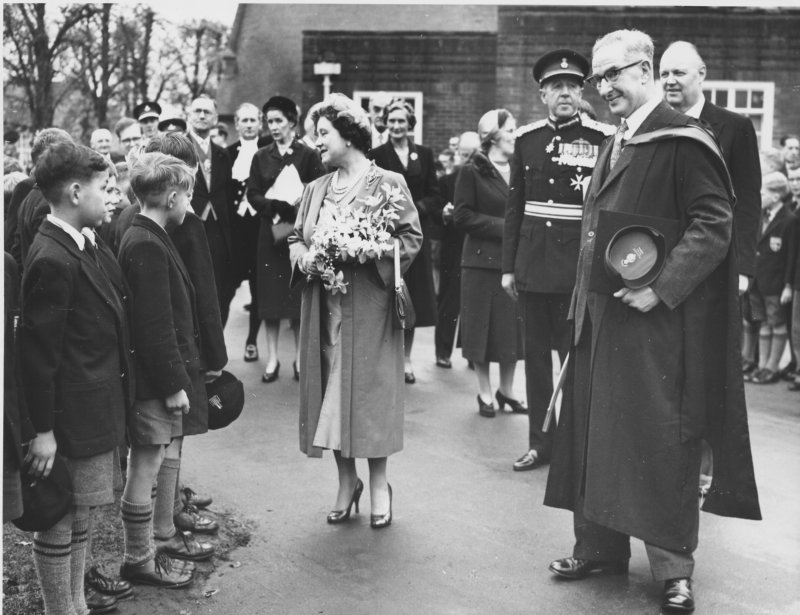 During the late 1940s and 1950s:
a new building called The Orlits was built
a new biology laboratory and Memorial Gymnasium were constructed
School Certificate examinations became O- and A-levels
new Chemistry and Physics laboratories were built, leaving Keeling's original science block to be taken over by the Geography and History departments
there was a highly successful visit by HM Queen Mother in 1958, as well as earlier visits by Viscount Montgomery of Alamein and Sir Anthony Eden.

Headmaster and historian P. W. Martin (1962-77) continued to modernise the school: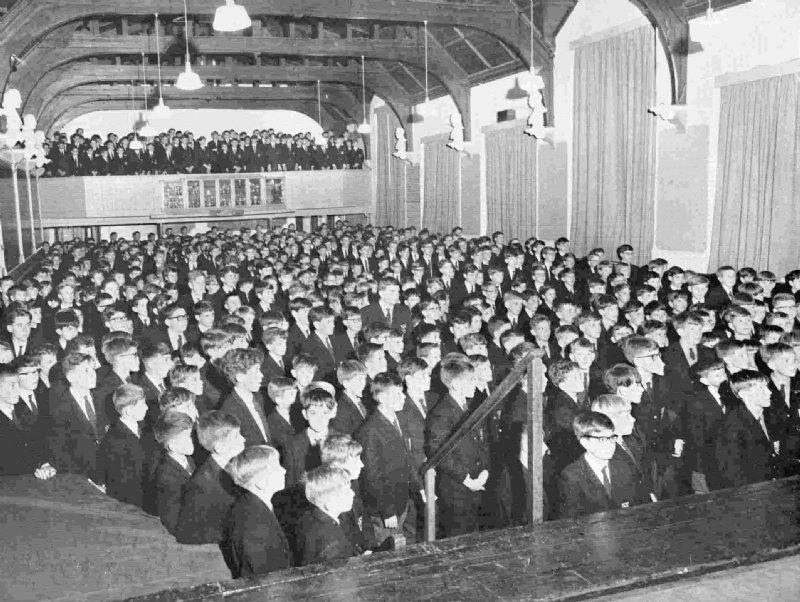 parents' evenings were introduced
Friends of Warwick School and the Community Service Organisation were set up
the compulsory wearing of the school cap was abolished
a language laboratory was created
the school's first computer was built
the School Mathematics Project, the Cambridge Classics Project and Nuffield Science were introduced
the Guy Nelson Hall was constructed
Big School was converted into the school library
Bridge House and its land were purchased
the English and Mathematics Departments got new teaching blocks
the temporary New Buildings were finally demolished after 55 years of use
the school bought its first blue and white minibus.