1968, '78, '88, '98 and 2008 Leavers' Anniversary Reunions
Saturday 7 July 2018
The series of successful entire 'decade' reunions has evolved into a pattern of new year-group reunions. In 2018, those who left 50, 40, 30, 20 and 10 years ago, marked their anniversary with reunions back at school on 7 July. OWs were delighted to be joined by inspirational current and former staff who, in turn, were equally heartened to see so many they had once taught.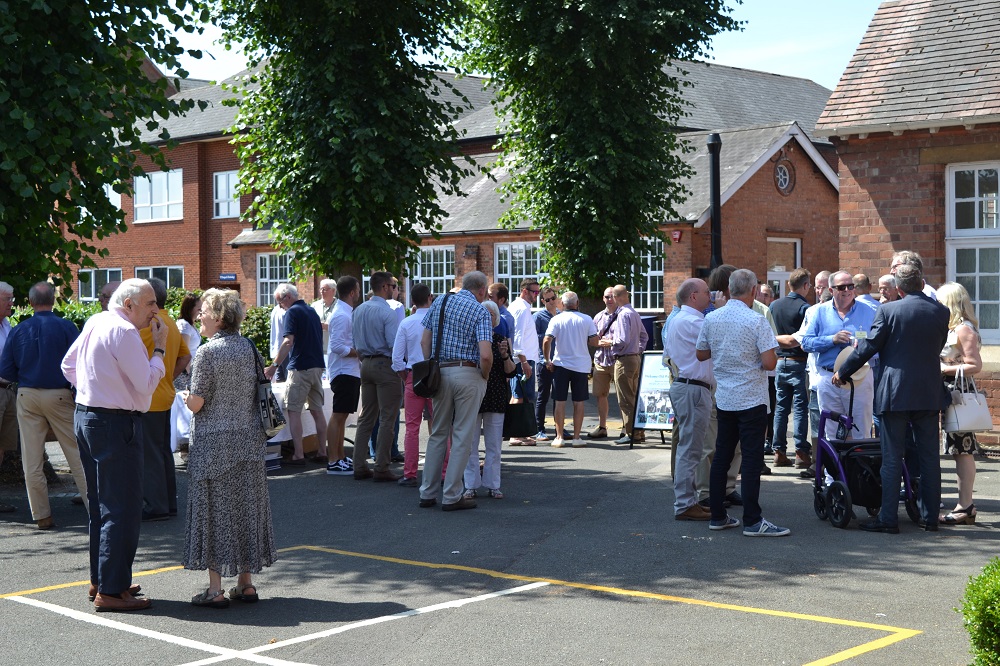 OWs were welcomed with drinks under the Limes followed by a superb buffet lunch prepared by the school chefs in the old part of the school, known as the Pyne Room, library or Big School depending on the decade. For many, this was the first time they had seen one another since leaving. Tours of the school with Prefects took OWs into traditional and familiar parts of the school, plus many more recent developments, and included a glimpse of the new King's High construction and joint Sixth Form Centre.
The reunions had been brought forward by half an hour to allow for those who wanted to see the England World Cup Quarter Final at 3pm. Many headed into town to watch the match at their old watering hole, some stayed to watch it at school and others dipped out of football altogether and enjoyed the school's Discovery Festival or quietly headed home.

View a selection of images from the 1968, 1978, 1988, 1998 and 2008 Reunions.