1940s and 1950s Lunch and Chapel Service
Sunday 24 June 2018
"No distance of place or lapse of time can lessen the friendship of those who are thoroughly persuaded of each other's worth." Robert Southey.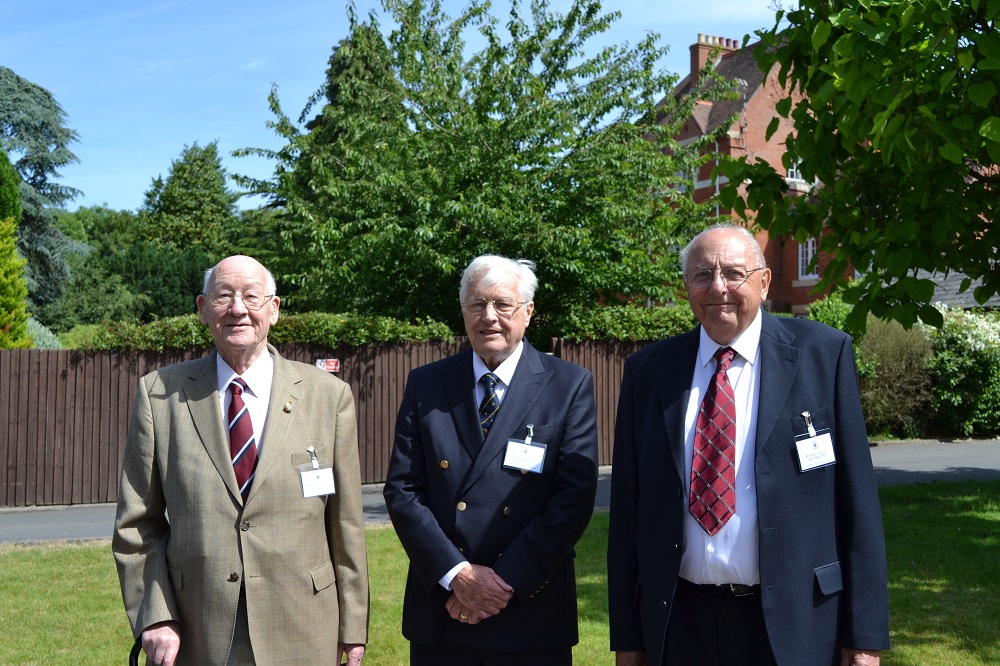 Welcoming OWs back to Warwick School after over 70 years is undoubtedly one of the most heartening occasions in the OW calendar. The 1940s and 50s Reunion was a special day of mixed emotions. Shared delight at being reunited was tinged with sadness while remembering those who are no longer with us. Names were recalled, faces recognised and memories rekindled with humour and warmth. Some had not seen one another since their school days. Recollections of classrooms, lessons and teachers were intermingled with tales of mischief and misdemeanour.
Gus Lock (WS Head Master 2013-18) welcomed Guest of Honour Ros Partridge, daughter of A H B Bishop (WS Head Master 1936-62). OWs were also pleased to see former staff Ralph Thornton (WS staff 1948-89), Ken Freeborn (WS staff 1957-93) and Margaret Keighley, née Tingle (WS staff 1947-62).
Click here for a selction of images from the day.