1977 leavers' 40 year anniversary reunion
Saturday 8 July 2017
Leavers from 1977, '87, '97 and 2007 met with many current and former staff to enjoy a sunny day back at school on Saturday 8 July. Drinks and a buffet lunch were served in the Warwick Hall (formerly the Guy Nelson Hall) before prefects took the year groups on a tour of the school.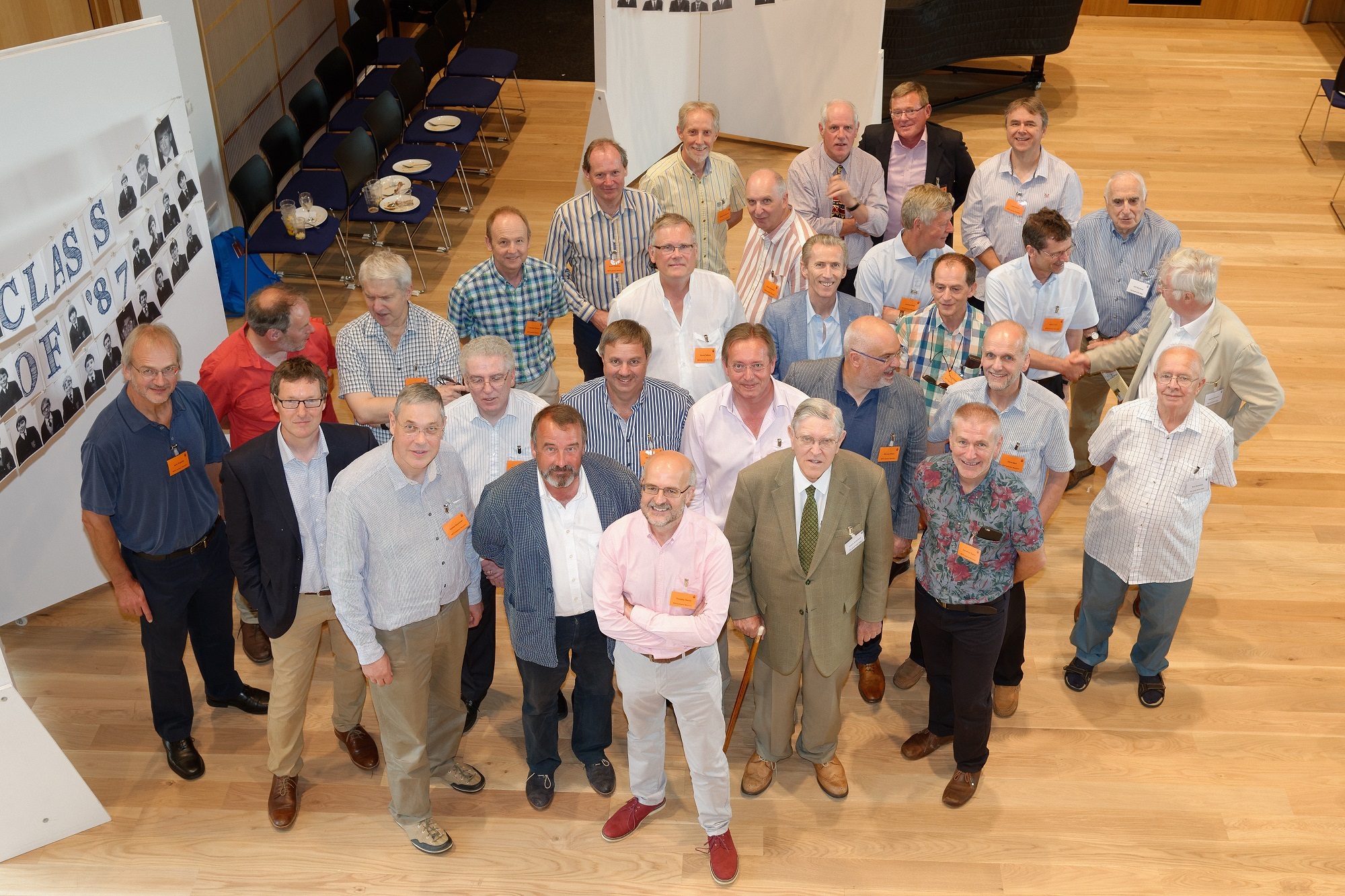 It was great to meet up with old friends, some of whom I hadn't met since leaving school, others who I hadn't seen for many years. To catch up was very special and reconnected me with school, which I have always held in deep affection. Special thanks to Prefect Dan who led the school tour - he managed to humour a bunch of 58 year olds - not easy to do, but very much appreciated.
Paul Roberts, WS 1970-77.
Many thanks for such a wonderful day. The effect it had on me (and surely many others) was profound. To see people again after 40 years is quite strange and unnerving in many respects, but it was very gentle and joyous. Perhaps because we are all approaching the ends of our careers there was an absence of competition or one-upmanship, everyone being just happy to meet.
Clive Lane, WS 1970-77.
What a real delight on Saturday. It was very humbling to speak with some of the old boys who were in my Sixth Form in the '70s and '80s. I had not seen some of them for forty years!
Trevor Pritchard, WS Staff 1969-89.
Click here for a selection of images from the day.