2009, Armed Forces Dinner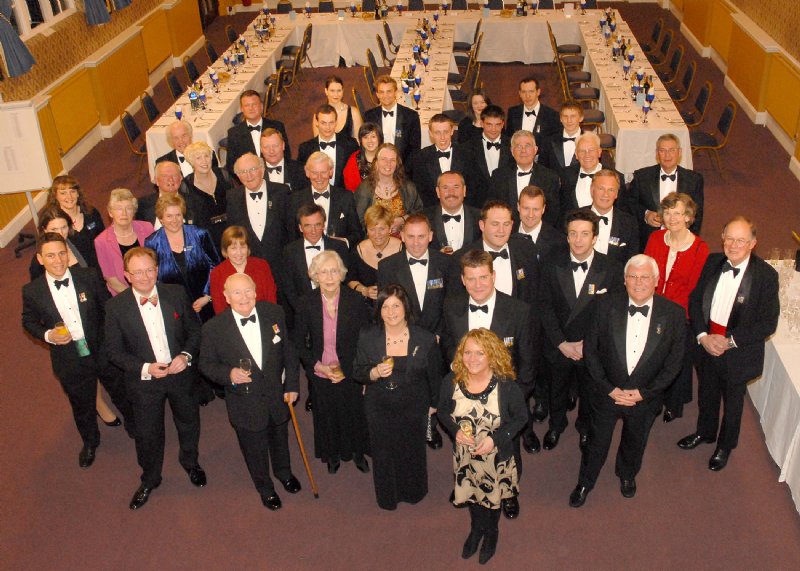 The first OW Armed Forces dinner was a great success. Guests included OWs who had served in the armed forces from as far back as the 1950s, plus many veterans from recent years and a number who are still currently serving. OWs were particularly delighted to see current and former CCF staff.
The evening began with a tour of the school for some who hadn't been back for a while. A Chapel Service was then held to pray for OWs currently serving and to remember those who had lost their lives. For many, it was a first poignant return to Chapel since leaving school. The tragic loss of OW Joe Whittaker in Afghanistan served as a humbling reminder that many OWs are or have served and some continue to make the ultimate sacrifice in service of others.
A drinks reception and three course dinner in the Pyne Room provided a perfect opportunity to share stories, meet old friends and make new ones.
Major Jaish Mahan, due to host the dinner, had been called to Afghanistan and, with much regret sent his apologies. Jaish said to those attending "Many of you, like me, probably started your military careers at Warwick School through our illustrious CCF. I am sure you remember Thursday afternoon parades, trips to assault courses, march and shoot competitions and, of course, the annual summer camps. Sixth form service offered further opportunities, with potential officer visits and regular attachments, all of which were supported and encouraged by the school. Not coming from a military background, I know I may not have followed my current career path had it not been for these significant influences in my early days. I am sure I am not alone in the gratitude I have for the school's positive attitude towards military service".
Major Dan Byles kindly chaired the dinner on Jaish's behalf. Brigadier Michael Stephens spoke about life at the school today, mentioning some of the latest developments and highlighting a number of recent academic and sporting achievements.
"Very many congratulations on organising a splendid dinner on Saturday. My wife Alison and I thoroughly enjoyed the whole evening and hope that before too long there will be a repeat performance". Brigadier Michael Stephens (WS 1947-56).
"Thanks to all the staff for making us feel so welcome. I had a great time" Major Dan Byles (WS1985-92).
"I had a thoroughly good time, and it was great to meet colleagues! The food was absolutely fabulous, and not what I remember at all from the old days, when we used to be served very suspicious looking stews and 'Angel Whip' in those pressed tin trays! The tour really brought home to me how much has been done to improve the school". Wing Commander Guy Selby (WS 1966-77).
"It was a very enjoyable evening and will hopefully be repeated in the future. I'd be very keen to support the event again". Major Matthew Boulter RAMC (V) (WS 1978-85).
Click here to see a further selection of images from the reunion.