2014, Anniversary Armed Forces Dinner
Lord Leycester Hospital
Sat 25 Jan 2014
A wonderful evening was enjoyed by some fifty OWs and guests at the Old Warwickians Anniversary Armed Forces Dinner, hosted by Maj Gen Mike Huntley CB (WS 1962-69) at the Lord Leycester Hospital on 25 January.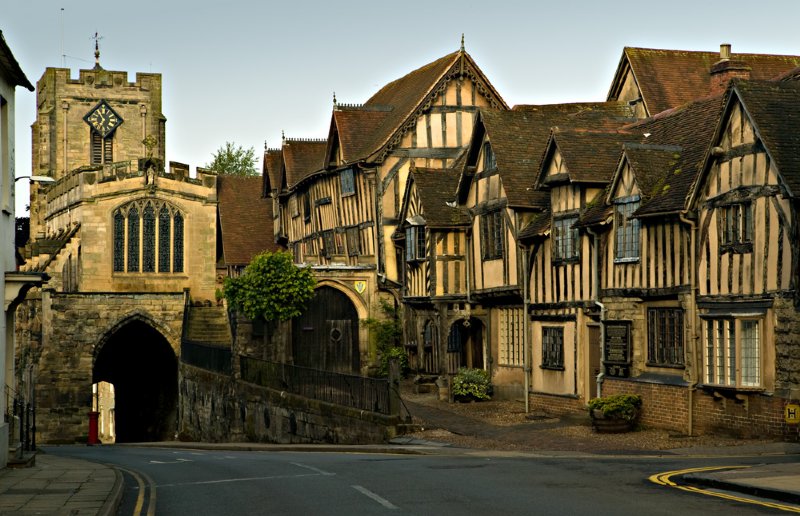 The Lord Leycester Hospital, a mediaeval gem in the heart of Warwick, is
home to retired servicemen and their wives.
Many OWs attending are currently serving in the Armed Forces. They were delighted to be joined by Head Master Mr Gus Lock and a number of current and former members of CCF staff, including Graham Cooksey, Pat Bannerman and Humphrey Collis.
The evening began with a candleit Chapel Service in the Hospital's small (and unheated!) Chapel. In his reflections Lt Col Jaish Mahan (WS 1985-92) gave an enlightening overview of army life today. Drinks were enjoyed in the mediaeval Guildhall where Lt Col Gerald Lesinski, Master of the Lord Leycester, gave a warm welcome and explained that the Hall was actually once the home of Warwick School.
The Great Hall provided a perfect setting for a splendid dinner where good food, wine and company were enjoyed by all.
Click here to see a selection of images from the evening.