2014 OW Hockey
With thanks to Rob Pomfret (WS 1996-2006).
OWs vs. Old Silhillians (The Strover Shield)
Old Warwickians comfortably won the second annual Strover Shield match vs. Old Silhillians, 9-3, on 13 September. The Shield is named after former Warwick School headmaster and GB Olympic hockey player John Strover.

After a tight opening, the floodgates opened in a free-flowing second half. Tim Brown ended up scoring five, Max Jennings picked up two, and David McNee and Ian Reynolds grabbed one each.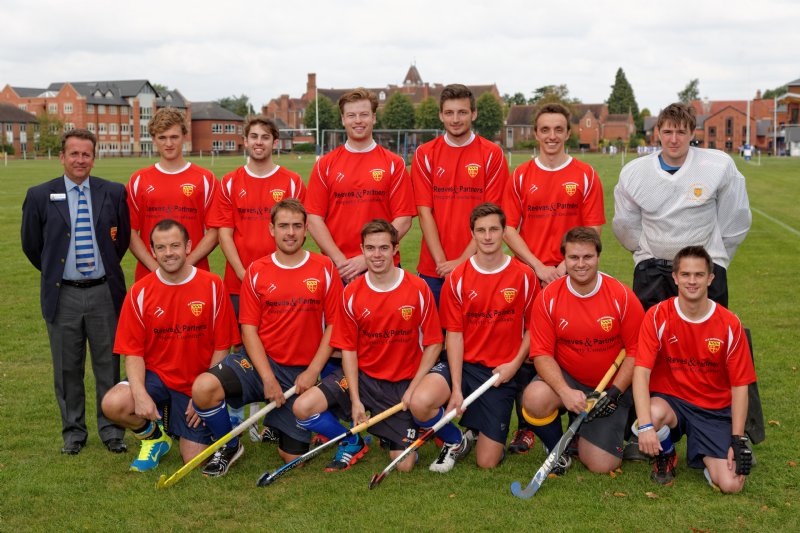 Geoff Tedstone with OWs. Back: Tim Brown, George Toms, James Hay, Will Vaudry, David McNee, John MacDonald. Front: Ian Best, Ian Reynolds, Max Jennings, TJ Jackson, Nick Anscomb and Rob Pomfret. Not pictured: Adam Higgens.
Reeves & Partners Charity Hockey Shield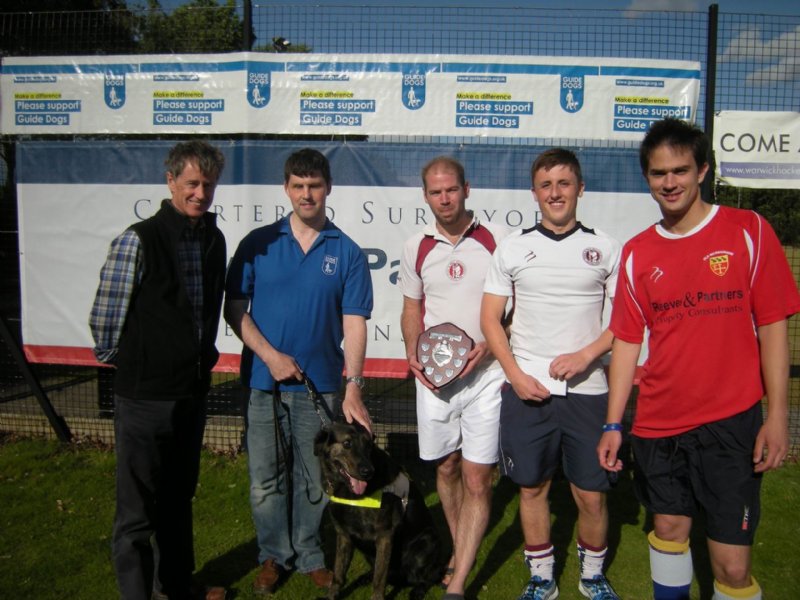 Old Warwickians competed in a summer charity hockey tournament to raise money for The Guide Dogs for the Blind Association.The event, sponsored by Reeves & Partners chartered surveyors, brought together four teams from across Warwickshire on 17 August and helped raise £1,000 for the charity.
L-r: John Garrett and his dog Eddie from Guide Dogs, Olton captain Adrian Stapley, top scorer Tom Mallet and organiser Rob Pomfret.