2016 OWA President's Dinner
The Garrick Club, 6 May 2016
OWA President Dr Nigel Brown OBE was delighted to welcome 99 OWs and guests to the historic Garrick Club on 6 May.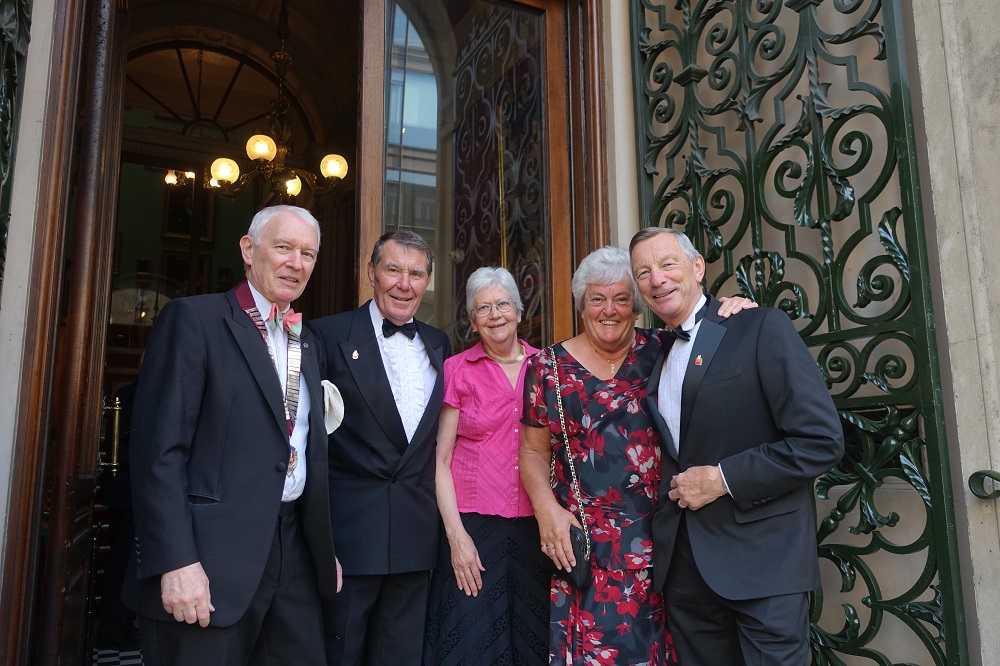 Surrounded by one of the largest and most comprehensive collections of theatrical paintings and drawings in the world, OWs enjoyed fine English champagne in the Morning Room, followed by an exquisite four course dinner in the Coffee Room which included warm Grand Marnier soufflés with marmalade ice cream! The champagne and wines, carefully selected by the President, were greatly appreciated.
The Hon Sir David Foskett (WS 1956-67) rose to the challenge of a Latin grace. Norman Hyde (WS 1956-63) delivered a respectful and amusing loyal toast. Guest speaker Geoffrey Wansell, historian of The Garrick, gave some anecdotes about the Club. Head Master Gus Lock rounded off the evening with a succinct, witty and, at times, moving update on Warwick School today and a toast to the Old Warwickian Association.
The President was an excellent host and huge thanks are due to him for organising and hosting a splendid dinner. A number of OWs were attending the dinner for the first time and it was wonderful to see so many OWs from different decades gathered together, enjoying good food and wine and great company.
Click here for a selection of images from the evening.