2020 - OWA President's Dinner
The Royal Air Force Museum Cosford
Saturday 16 May 2020
OWA President Peter Varnish OBE (WS 1954-65) invites OWs and their wives/partners to join him at the Royal Air Force Museum Cosford on Saturday 16 May for the 2020 President's Dinner.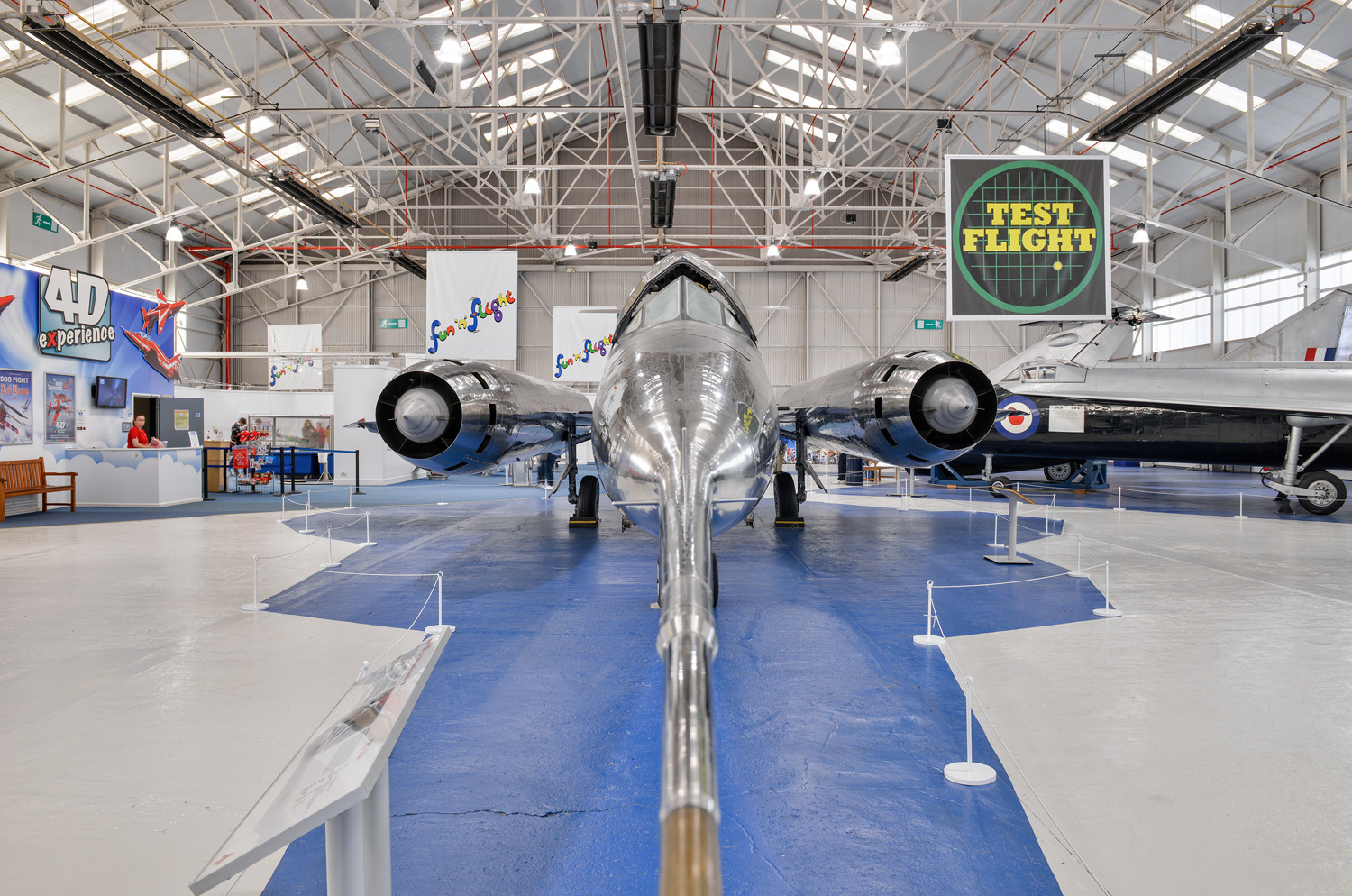 The Royal Air Force Museum Cosford is home to a world class collection of aircraft and exhibits including many aircraft, missiles and tanks used in intelligence gathering.
During the drinks reception, we will have a chance to explore the Test Flight and War in the Air collections, with their incredible collection of aircraft, many of which are either one-off experimental aircraft or one-of-a-kind. Exhibits include the earliest versions of what became the Harrier V/STOL, two Japanese WW2 aircraft, a German WW2 jet and rocket warplanes. Be sure to see the TSR-2. Although never developed beyond prototype stage, the TSR-2 was one of the most exciting and controversial British combat aircraft designs of the 1960s. The cancellation of the project is a subject of great debate to this day.
Programme
18:45
Welcome drinks and a chance to explore the Test Flight and War in the Air collections. See the many test flight exhibits, most of which were produced in secrecy. There will also be a chance to explore the interactive gallery packed with experiments designed to help visitors learn how aircraft fly.
20:00
Four course dinner in War in the Air, in the shadow of an Avro Lincoln BII bomber.
23:00
Carriages.
Dress
Black tie.

Travel and parking
The Royal Air Force Museum Cosford is centrally located just off Junction 3 of the M54. There is ample free parking immediately outside the hangars where the dinner is being held. The site is fully accessible for people with limited mobility. OWs may also fly in to Cosford airfield by prior arrangement with the RAF Air Traffic Control!

Tickets
£85 per person to include pre-dinner drinks and a four-course dinner with coffee. There will be a cash bar for dinner wine and alternative drinks. 72 tickets are available on a first come, first served basis.

Cancellations
Tickets are for named individuals only and are non-transferable. If you wish to cancel your ticket(s) please advise Alumni Relations so that they may be reallocated to those on the waiting list. After 16 April, tickets are only refundable if we can reallocate them.

Booking deadline
16 April 2020.